Dog Walk: dog poo bags
Plastic bags arranged on path. Unspecified contents. Video. Cornwall. June 2018
A video of an environmental art installation in the countryside that comments on the behaviour of some dog walkers.
The work features an avenue of discarded dog pooh bags.
The work was inspired by the experience of going on many walks in the countryside and coming across discarded black plastic dog poo bags: sometimes hidden, sometimes in full view. There's a theory that the dog owners leave them there to be picked up on their return, however, many of them don't do it.
The work was created near St Ives, Cornwall.
Update, 2021. This work has taken on more relevance since the start of the Covid-19 pandemic, as more people purchase more dogs, which in turn produce more excrement. The fact that some of the new dog owners are quite casual about their ownership responsibilities is reflected in a marked increase of discarded dog poo bags.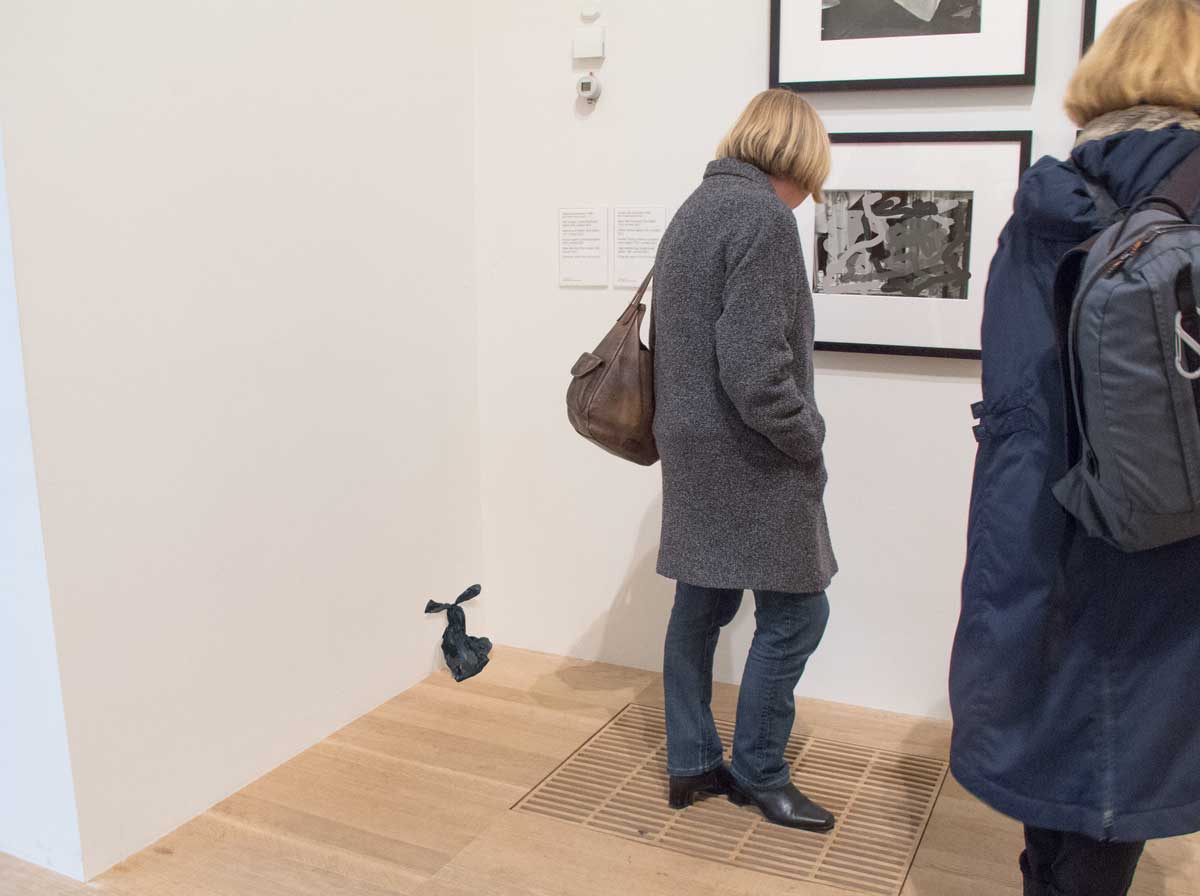 The image above shows a related dog poo installation in an art gallery (visualisation).