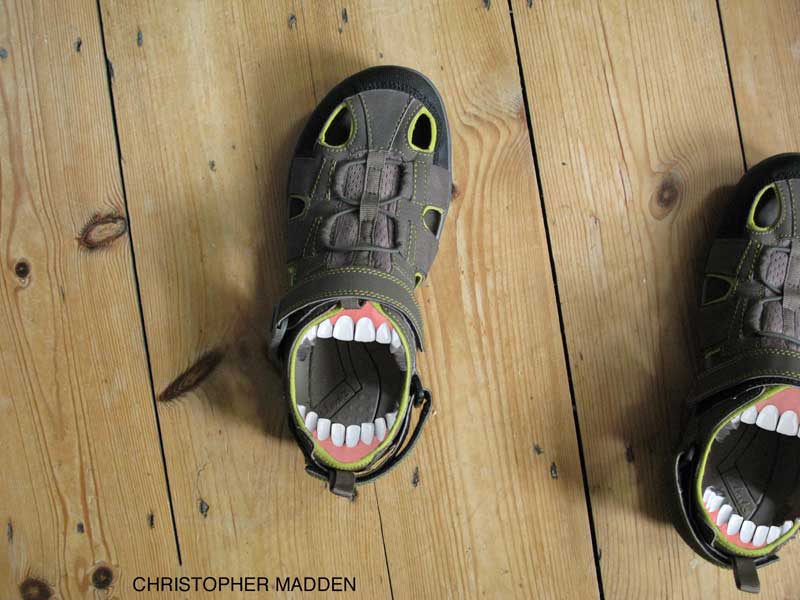 Shoes with teeth: January 2017
A study for a surreal work composed of a pair of shoes with mouths and teeth. The teeth in this study were added digitally.
The shoes were chosen partly because the holes at the toe end give the impression of eyes.
An unsettling aspect of this concept is that it is normal for a person to put their feet into shoes – however these particular shoes look as though they would devour anything that was placed in their 'mouths'. They are almost lying in wait for feet to be placed inside them.
This work may be interpreted as being a metaphor for the manner in which consumerism devours people (especially clothing and fashion consumerism).