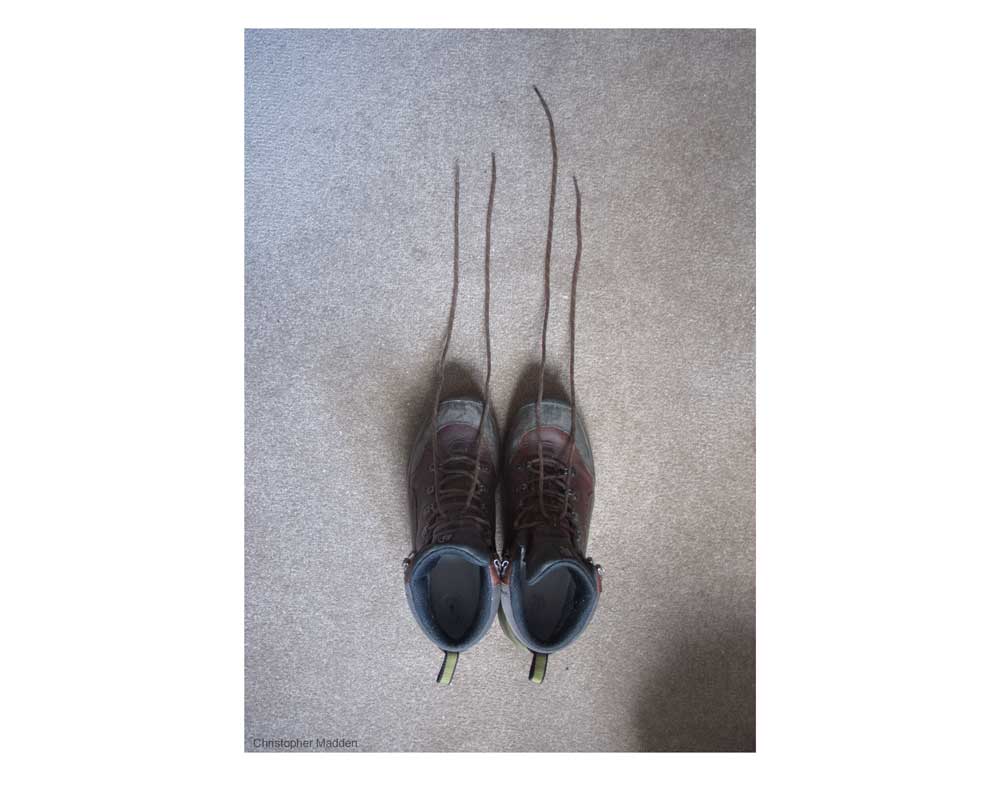 Shoes with extended laces
Photograph. June 2018
This photograph shows a pair of walking boots with their laces extended away from them.
I took the photograph when I noticed the boots on the floor (they are my boots). The laces and the lighting from the window create a strangely unsettling effect, to me at least.
The photo was taken while I was visiting Oban in Scotland – on the same visit as this slightly surreal photograph.
.