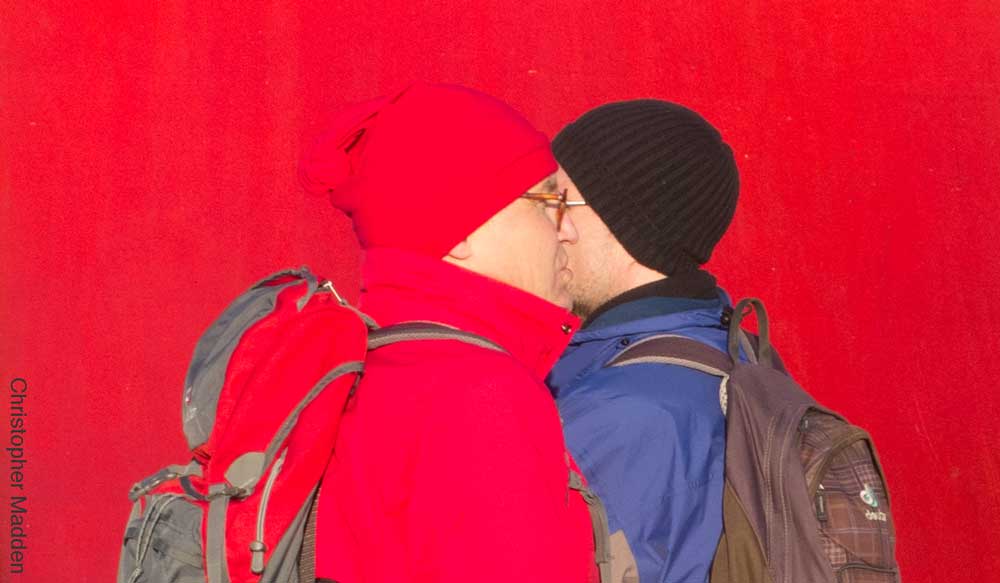 An alignment of heads
Unretouched photograph. May 2018
A photograph of two people standing in a way that makes their heads seem to merge in an unsettling and humorous way.
The bizarre, surreal effect of the photograph is enhanced by the uniform bright red background and the colour the clothing. The photograph was taken on a ferry between Oban and the Isle of Mull in Scotland, May 2018.