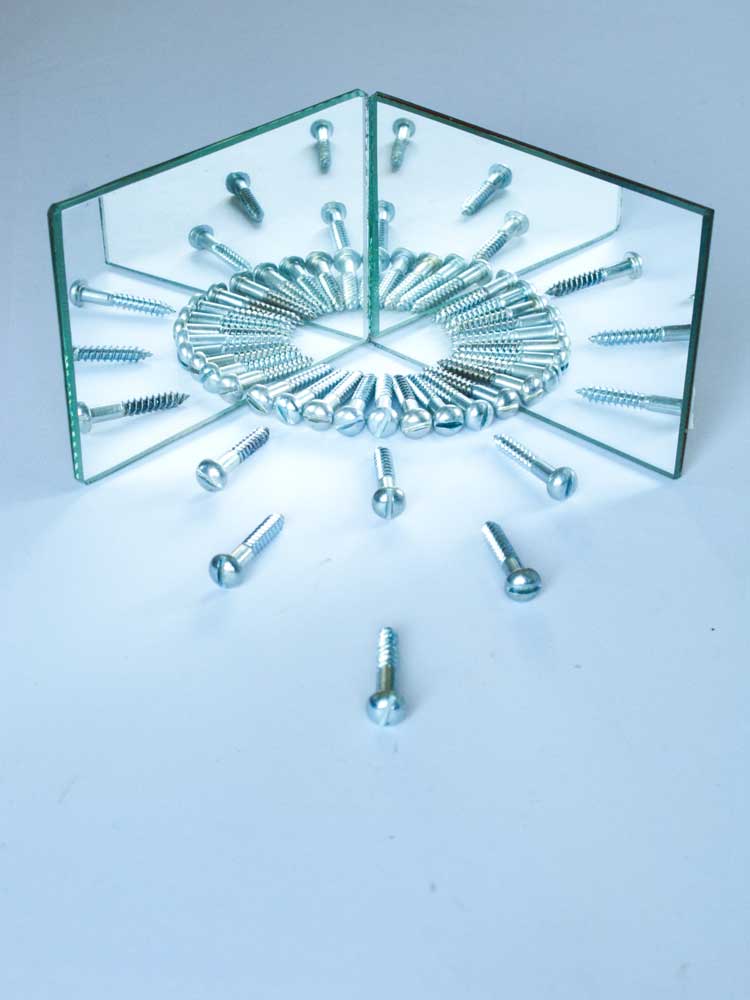 Mirrors and screws: March 2017
A study of reflections using mundane everyday objects to create interesting formations.
Here ordinary hardware screws are arranged to form a dynamic expansive configuration.
Screws lend themselves to this study partly because of their physically dynamic shape – large at one end and then tapering away at the other – and partly because of their intended purpose, which is to hold things in place – the exact opposite of dynamic expansiveness – which brings a slight touch of paradox to the work.
Anyone looking at the image who feels that I ought to have lined up the screw heads – it's a deliberate act not to have aligned them, even though in real life I am an obsessive screw head aligner.