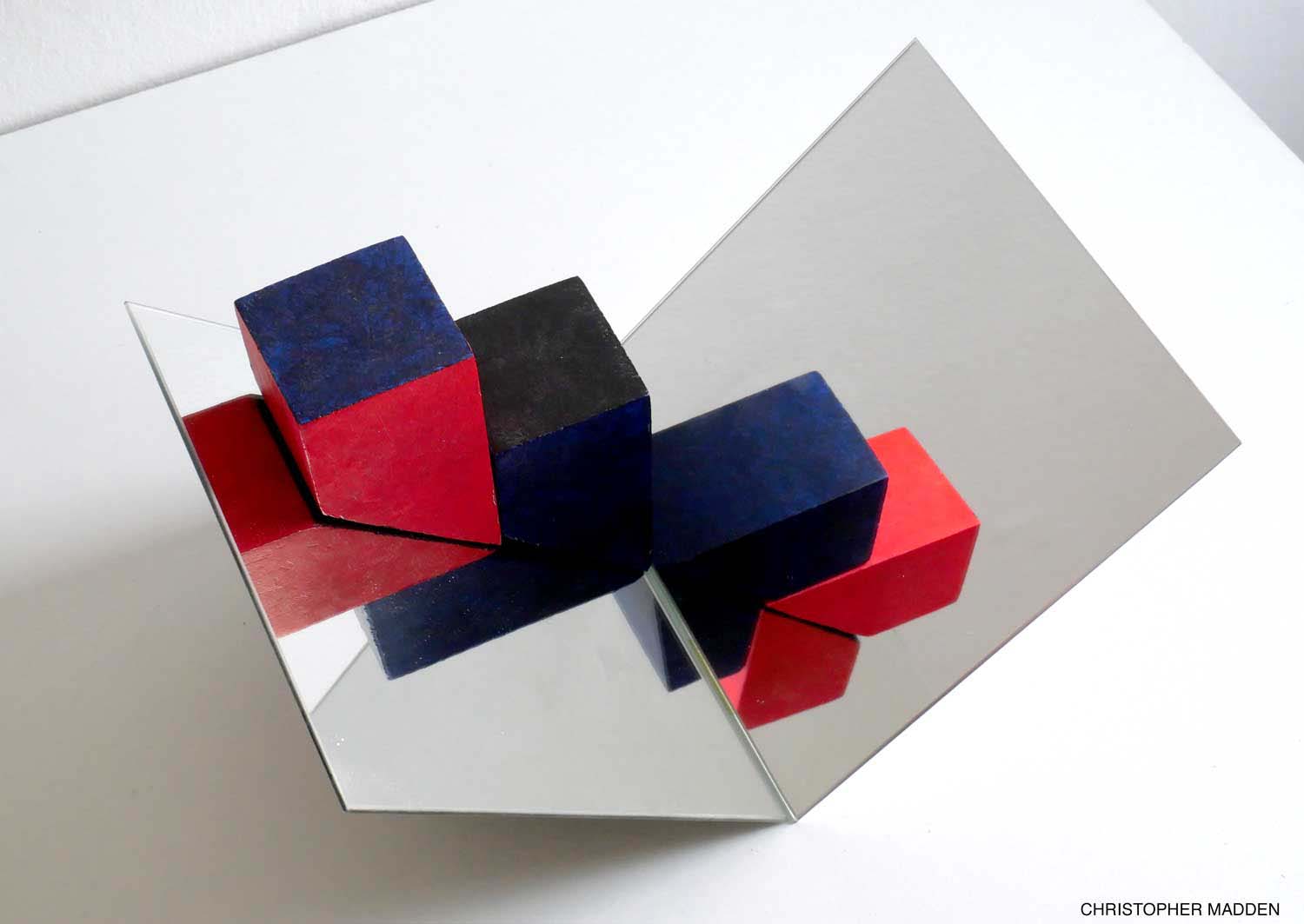 Angled mirror piece
Wood, acrylic, mirrors. Height: 18cm, width: 23cm. June 2021
A sculpture formed of two painted wood blocks placed between two mirrors at angles to each other.
Unlike with most mirrors, which are vertical, the mirrors in this work are at 45 degrees to the horizontal, producing a reflection that includes the vertical axis rather than just the usual horizontal one.
I think that reflections on the verticle axis are inherently more interesting than those on the horizontal axis because they invert the image top to bottom rather than just flipping it right to left – a right to left reflection simply puts the right side to the left, with the only evidence of anything unusual being the fact that writing becomes back-to-front. Vertically reflected images however turn the whole world upsidedown.