Buttercup Field, Rosemorran, Zennor
Video. 27sec
A video of a field of buttercups that contains a hard-to-see object near the centre-left.
The object is revealed at the end of the video.
The video is on a recurring theme in my work – an investigation into perception, reality and illusion.
The video was taken behind my house at Lower Rosemorran, Zennor, in Cornwall.
Spoiler alert – the nature of the object in the video is revealed in the next section.
The scene in the video contains, on the ground amongst the grass and buttercups, a square mirror. The mirror is hard to see partly because of the distracting proliferation of buttercups, but mostly because the mirror is positioned so that the light from the sky doesn't create give-away shadows or highlights (buttercups that are reflected in the mirror can look abnormally lit compared with the rest of the buttercups if the angle of the light is incorrect).
Below is a photograph of the wider field in which the work took place.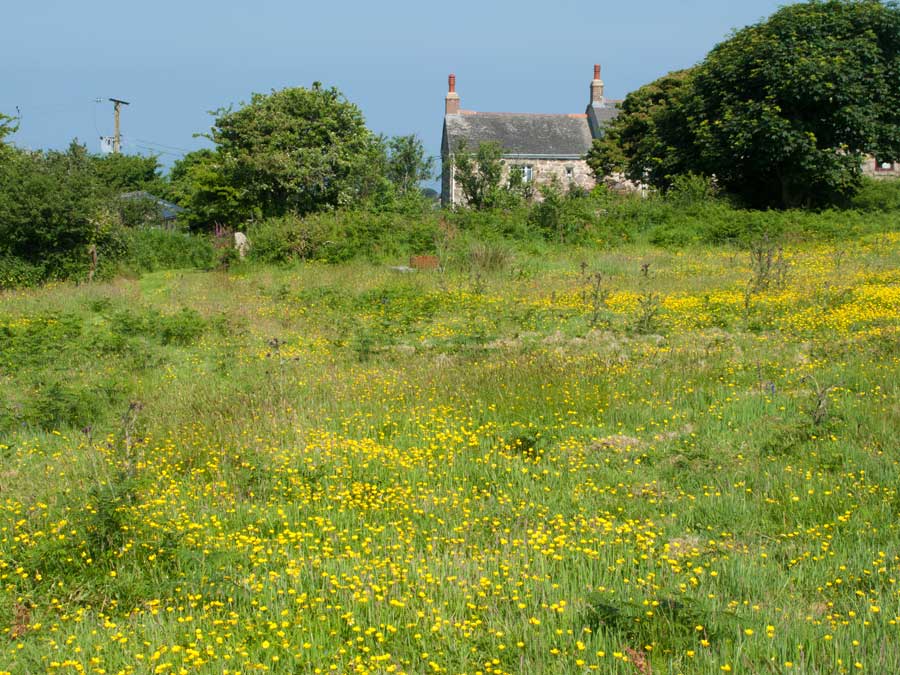 The work is filmed in an almost cliched, very peaceful and calming field full of spring flowers, which to me makes a nice setting for a work that at its most pretentious can be interpreted as being a prompt for questioning the nature of reality. At its least pretentious however, it's just a nice visual joke.
Mirrors and reflections are common features of my work, as can be seen in the Mirror Art section of this site.