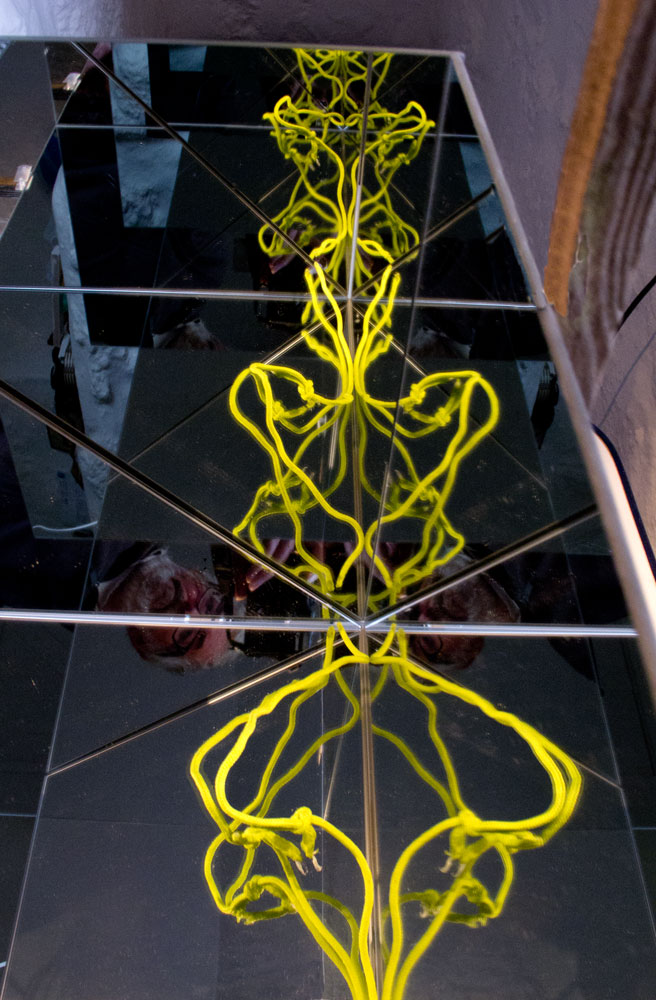 String Theory: Mirrors, cord and light source: January 2017: width 30cm height 30cm
A study for a work composed of mirrors that are configured so that they create reflections round a symmetrical axis and also create reflections in infinite regression.
The reflected object in this work is a single short length of coloured cord (about 40cm long). The cord is brightly coloured and is lit by a directional light source which gives the cord the effect of being a pulsating energy stream in a containment vessel, perhaps in a high energy physics laboratory.