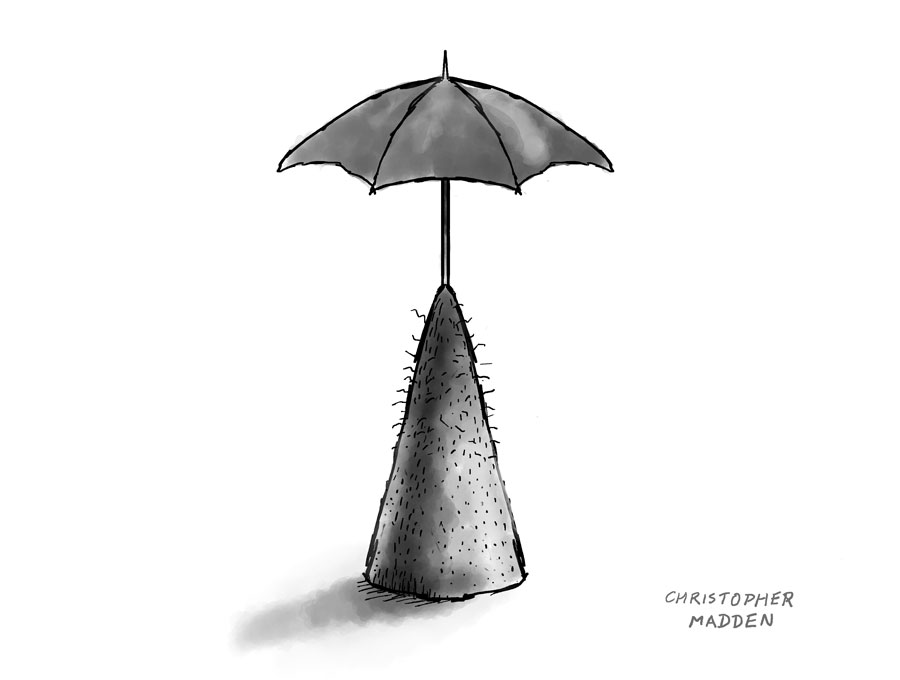 Umbrella drawing
Ink on paper. Digital shading. 2017
A sketch of an idea for a sculpture, showing an umbrella mounted at the top of a conical structure that has short filaments protruding from it.
I have a fascination with umbrellas for some reason. I think it's possibly due to a mixture of their slightly Heath Robinsonesque mechanical structure – the hinged flexible rods that are levered outwards to support a stretched fabric cover – and their pleasing form when in the open position. Not to mention their practicality. And the fact that they are, despite their mechanical intricacy, very much taken for granted and dismissed as objects of great mundanity.
My first ever published piece of artwork was an absurdist redesign of the umbrella, published in the Sunday Times in about 1974.