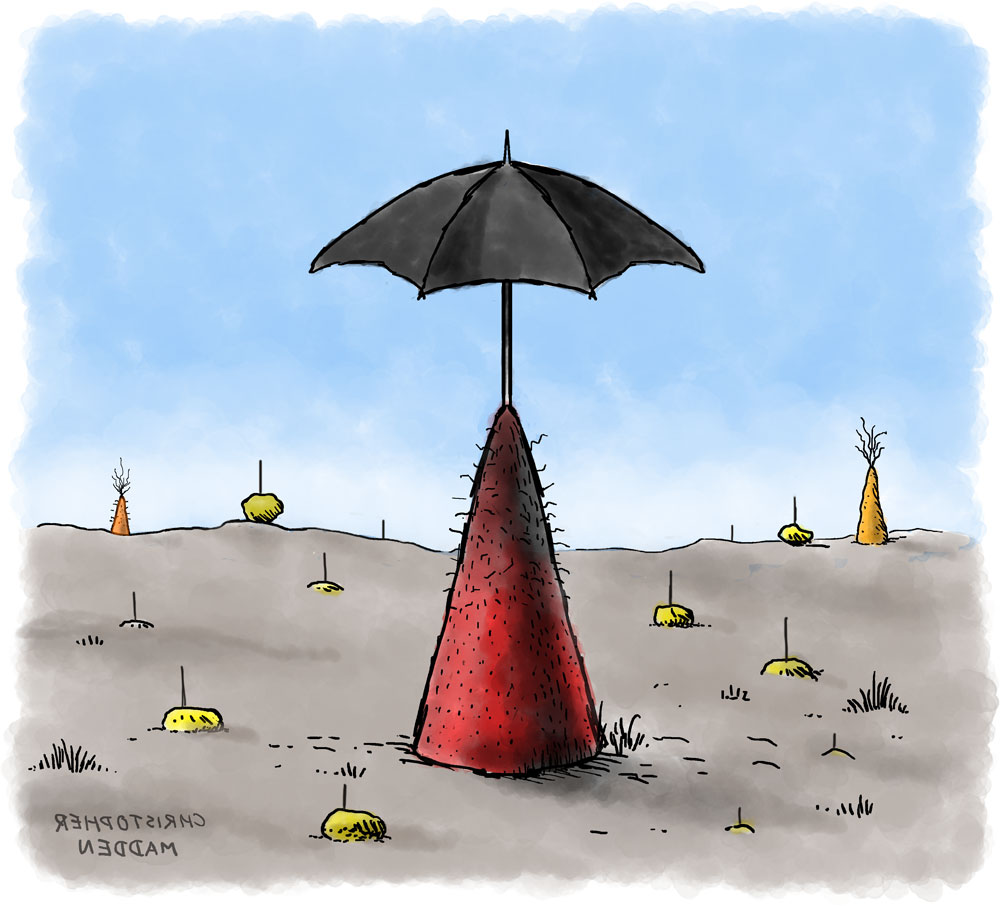 Umbrella Cone
Ink drawing with digital colour. June 2017
A sketch of an umbrella protruding from the top of a cone.
This sketch combines my interest in umbrellas with my interest in vaguely geometric forms in the landscape.
The stone-like objects (which may be organic) with points or spikes protruding from them add a further surreal component.
The reversed signature shows that I've flipped the original image round, which I do quite frequently in order to evaluate the composition of images. I obviously decided to leave this one reversed.