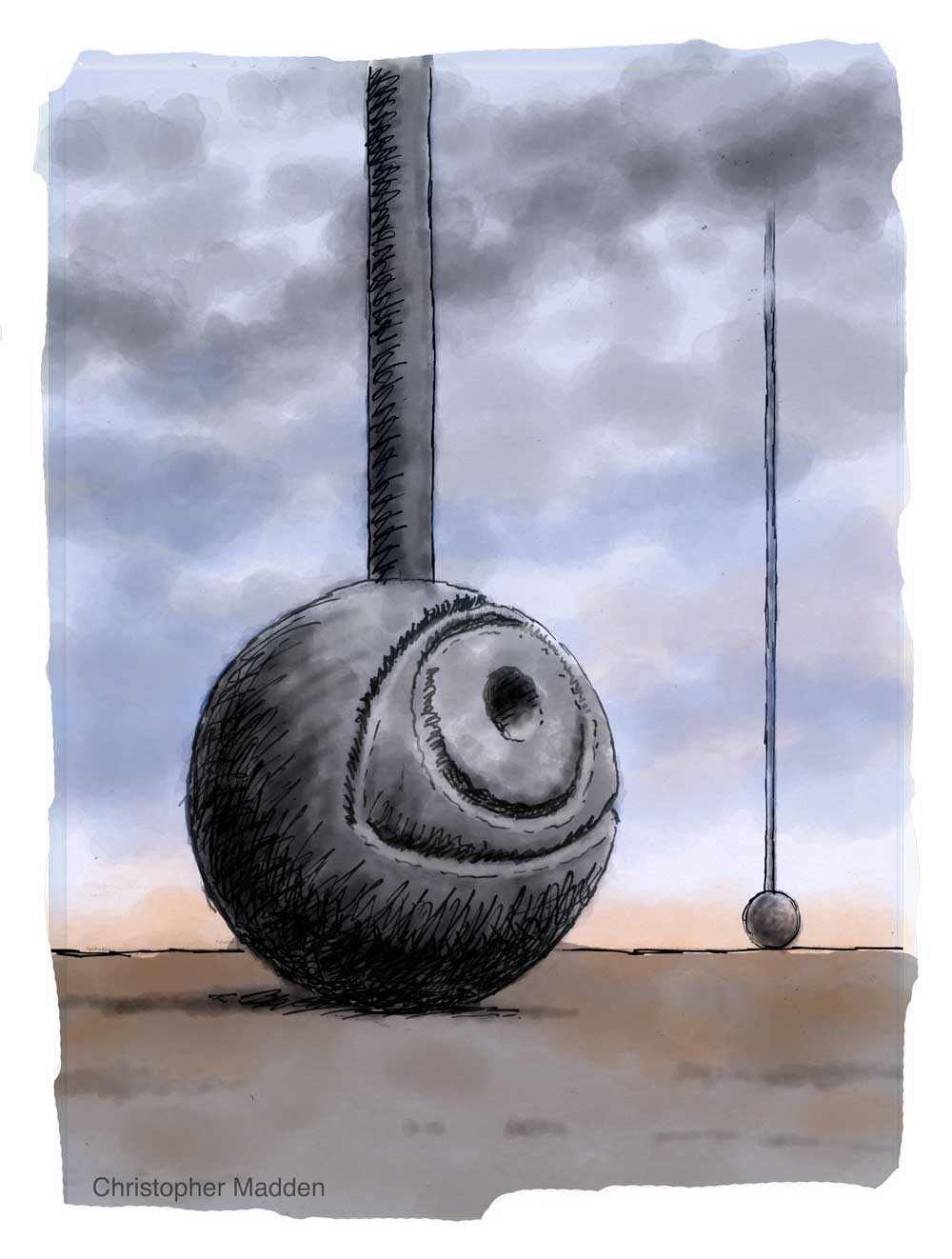 Stone eye
Ink, gouache, digital. July 2018
A sketch of a gigantic stone eye resting on the ground. A mysterious pipe-like cylinder extends upwards from the eye. A similar eye in the distance shows the pipe-like structure extending unfeasibly high into the air.
The eye and pipe bring to mind some designs of stove.
Perhaps the image is influenced by Celebes by Max Ernst, in which the rotund form was derived from a Sudanese corn bin..