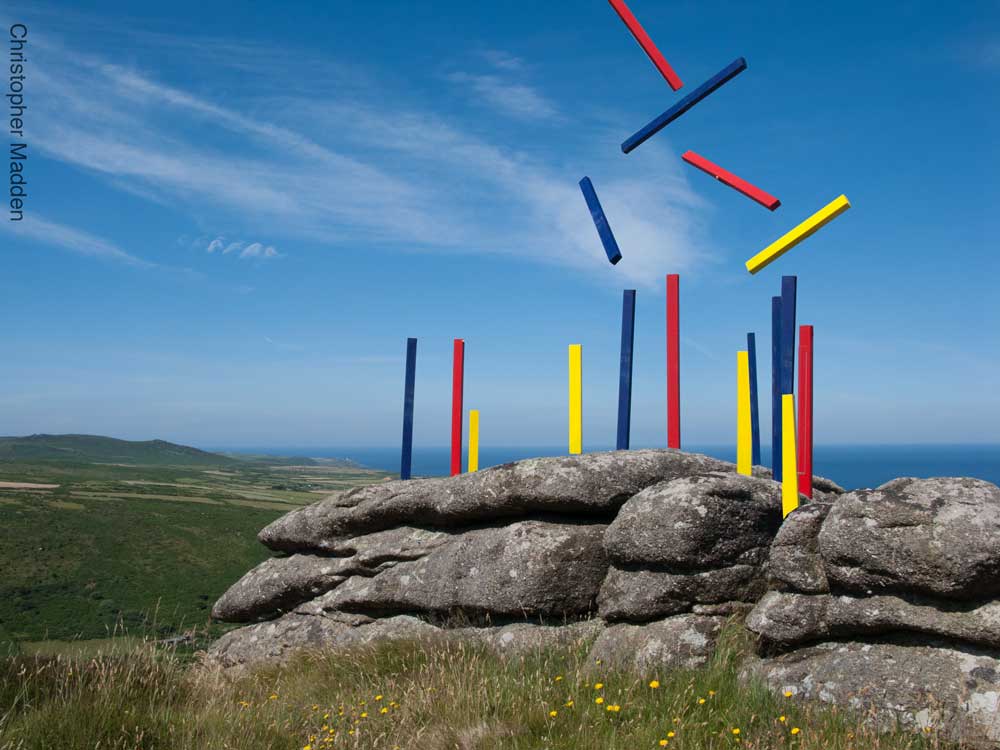 Transience
Wood and acrylic paint. Land art on Zennor Hill, near St Ives, Cornwall. 25th June 2018
Land art sculpture composed of lengths of painted wood battens (the type of wood commonly used in building construction).
The sculpture was created by positioning a small number of battens in the landscape, photographing them, repositioning them, rephotographing them and then merging the photographs.
As a result the work has an interesting relationship with time. The sculpture never existed in its entirety as depicted in the photograph, each batten only being in position for long enough to take a photograph. The sculpture only takes on its final form when the twenty-five minutes that it took to position and photograph the battens are compressed into a single instant.
A work of transient land art near St Ives,Cornwall: an intervention in the landscape, or art in the environment. The wood battens are about a metre long.