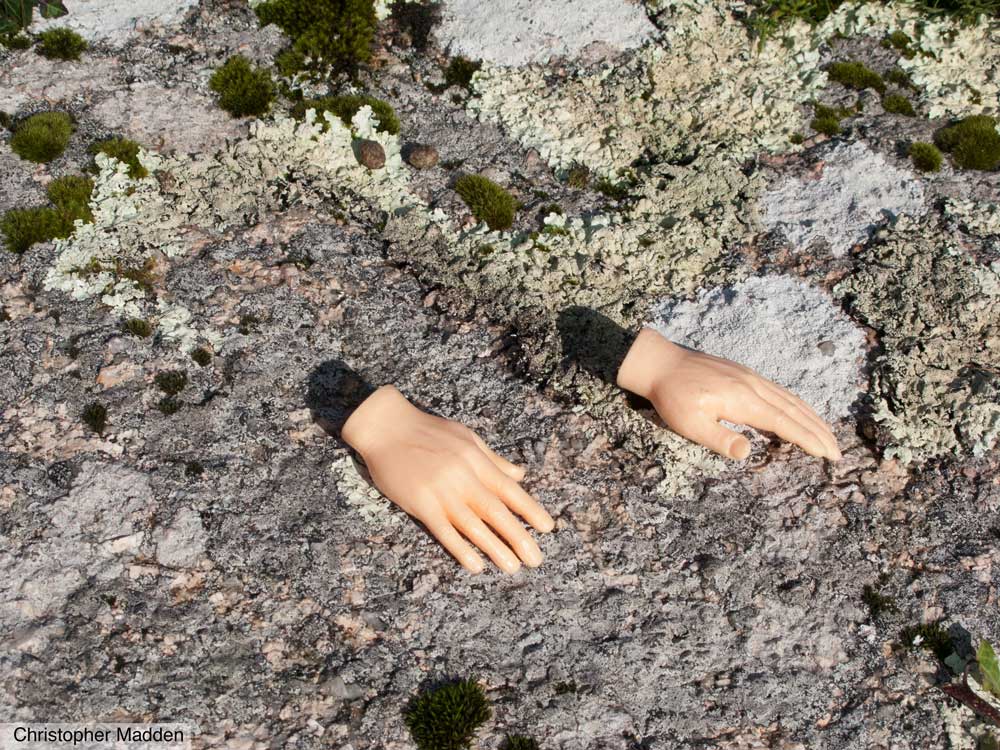 Hands
Plastic hands, granite rock, Cornwall. Each hand, 7cm. October 2018
A pair of toy plastic hands positioned on a granite rock.
The hands give an unsettling feeling about the presence of the rest of the person to whom the hands belong. It's almost as though the rest of the person is there, but in a ghost-like, invisible form.
It is in some ways a piece of art about presence and absence.
The work was created near St Ives, Cornwall.