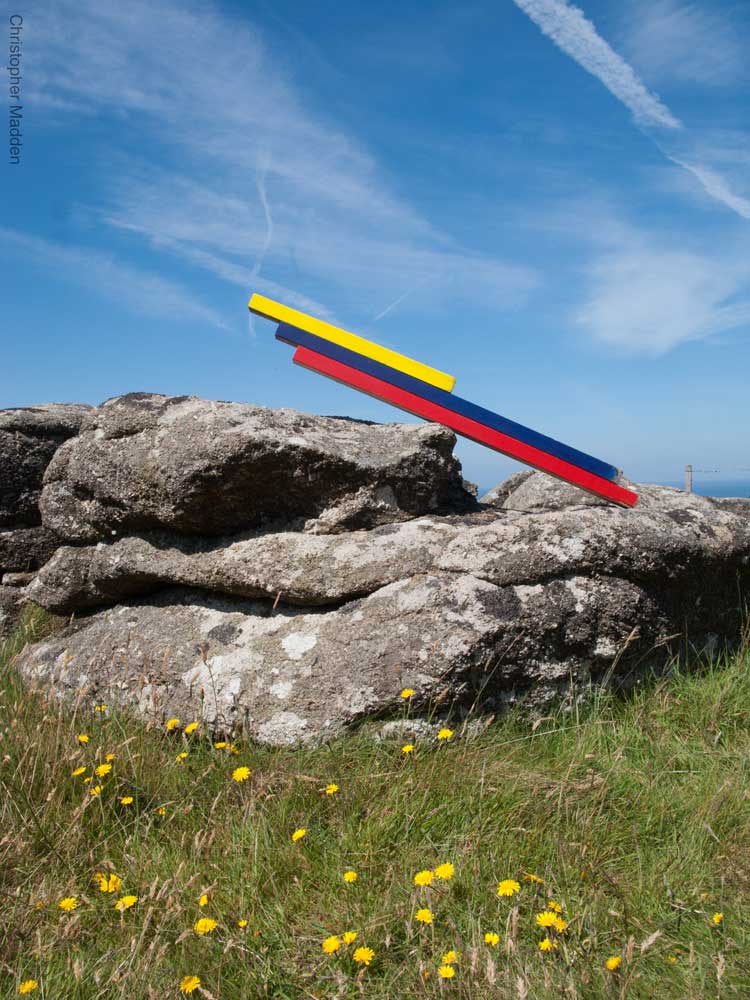 Land art, Cornwall, UK
Wood battens, acrylic paint. Length: 2m (variable). June 2018.
This piece of contemporary sculpture or land art was created on the granite rocks on the top of Zennor Hill in Cornwall, near where I live. It's composed of three lengths of 2×2 inch wood batten of the type used in construction and joinery, painted with acrylic paint.