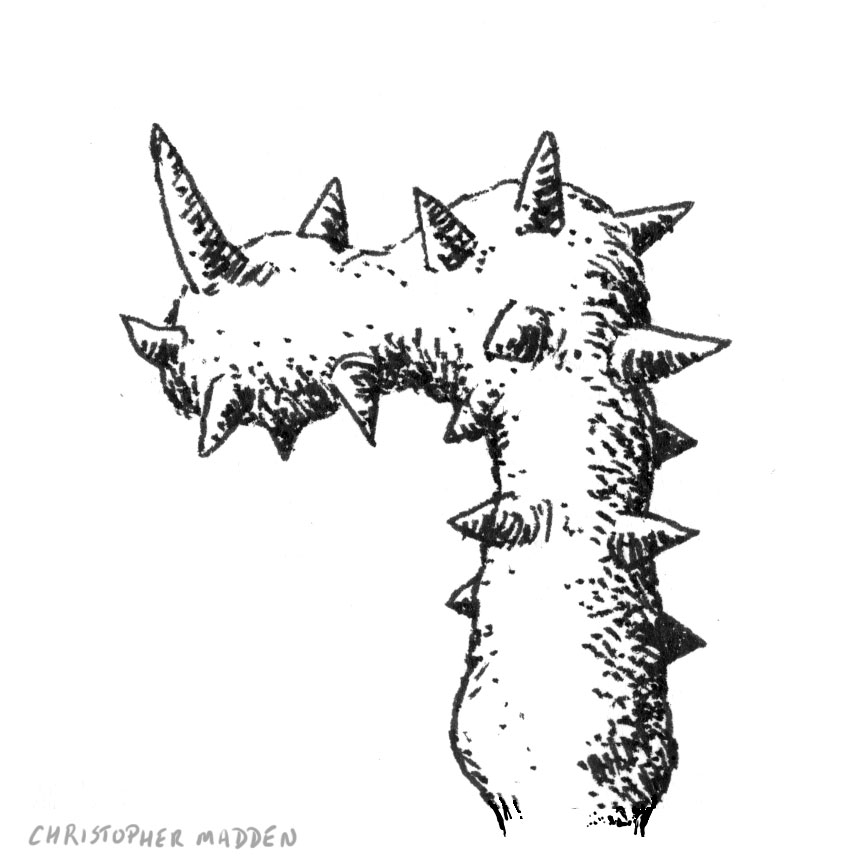 Pen and ink on paper. Height: 2.5inches/65mm
As an exercise in creativity I make a habit of sitting down occasionally and just drawing whatever comes into my head, giving the process as little thought as possible. I call it "drawing my subconscious". I do the drawings in pen and ink on paper, usually in a notebook that I reserve specially for the purpose.
This image is a scan of yesterday's effort, drawn on a sunny afternoon while sitting in a wood full of bluebells in the very pleasant grounds of Hatfield House, a stately home dating back to the reign of Queen Elizabeth I. As you can see, my surroundings had little impact on the workings of my subconscious. Which is a bit worrying.