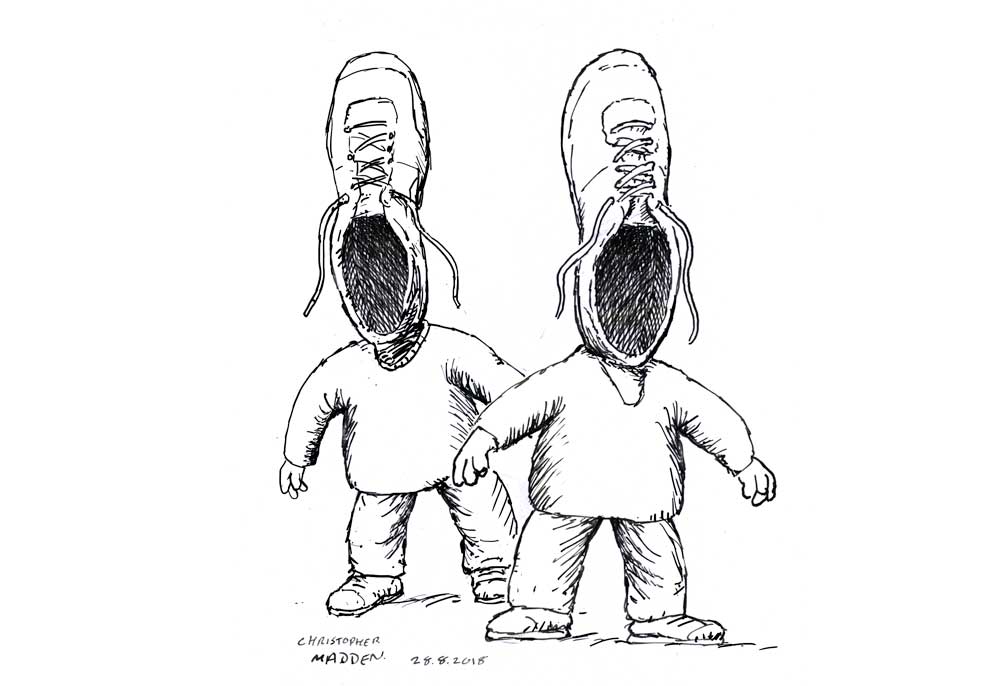 Shoe Heads
Ink sketch on paper. 23cm x 23cm. August 2018
An ink sketch of two figures with shoes as heads. The shoes are a pair.
This is one of a series of concepts involving shoes and other footwear in varyingly surreal contexts.
My intention is to create a sculpture of this group.