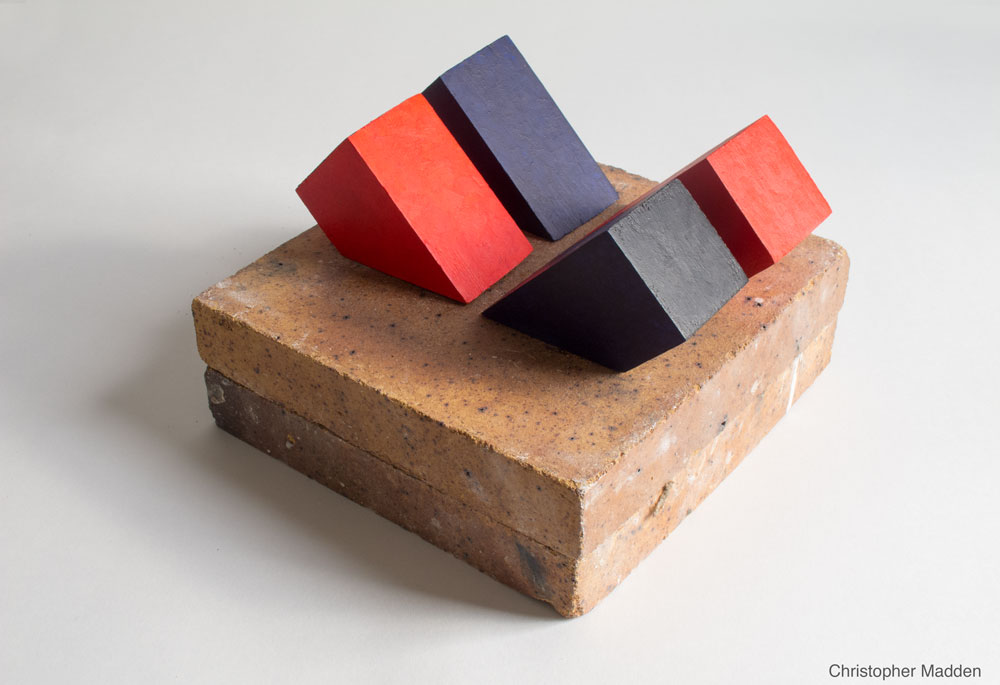 Set Square
Wood, ceramic, acrylic paint: Height 12cm: August 2017
A sculpture composed of two identically shaped, differently coloured elements.
The two elements are set at an angle to the vertical to give the impression that they may be partly concealed within the base on which they stand.
The elements of this sculpture are short lengths of 2×2 wood. It is deliberately made from mundane material at a small scale which gives the work a surprising intimacy.