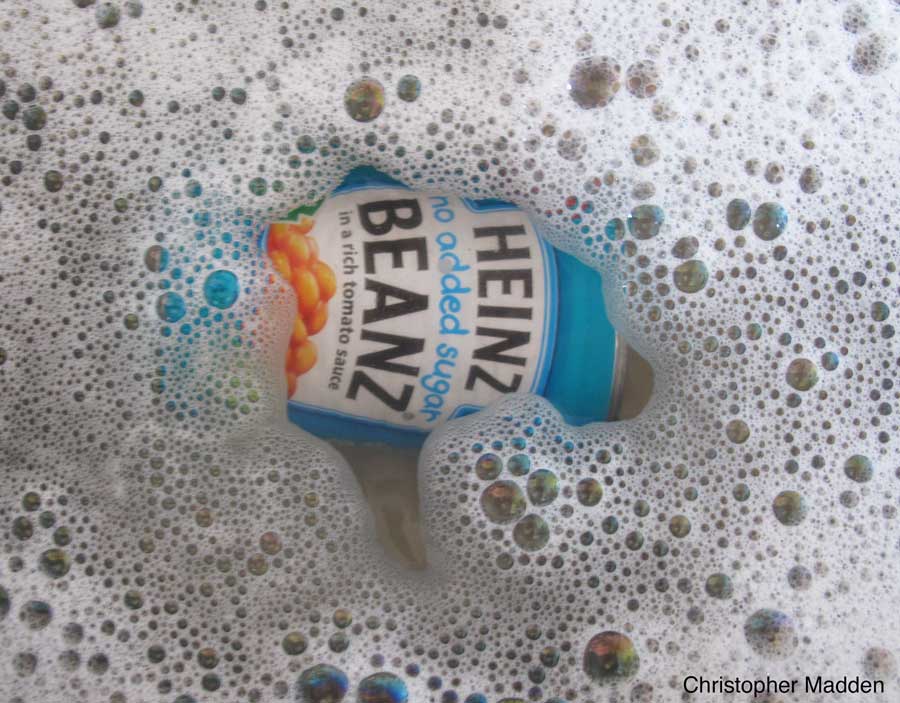 Photograph: Heinz Beanz tin in washing-up bowl
January 2018
This photograph is from an ongoing series in which I photograph mundane scenes and objects in everyday domestic settings. Other photographs in the series show such things as cup rings on work surfaces, shadows of soap containers cast by lightbulbs.
The photographs are all aesthetically pleasing (to me). One of their purposes is to show beauty in normally overlooked situations.