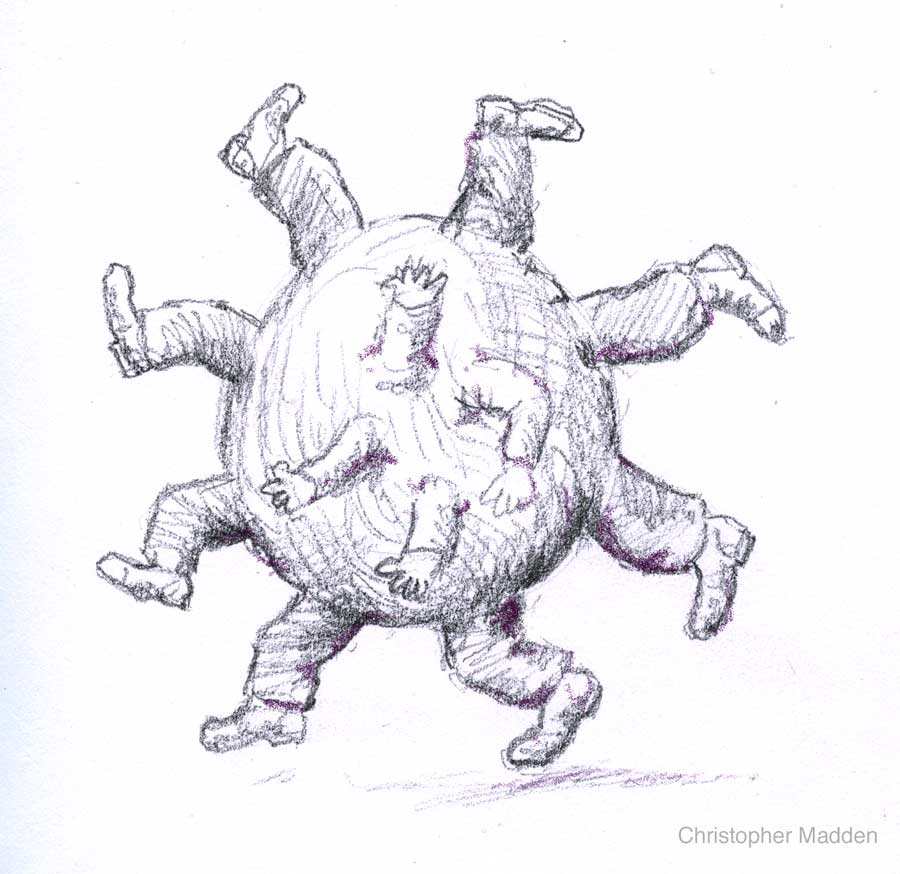 Ball with multiple arms and legs.
Pencil on paper. 10.8.2022.
I often carry a sketch book with me in case I have a free moment when inspiration strikes. I drew this in a cafe over a cup of coffee.
It incorporates several motifs that recur in my work (spheres and arms and legs).
I think that the idea is that the imaginary creature in the drawing moves forwards by rolling from leg to leg rather than by swinging its legs as we do.
Like most of my work, it's purely from my imagination (and the imaginations of artists and illustrators that I've seem previously and that have seeped into my subconscious).