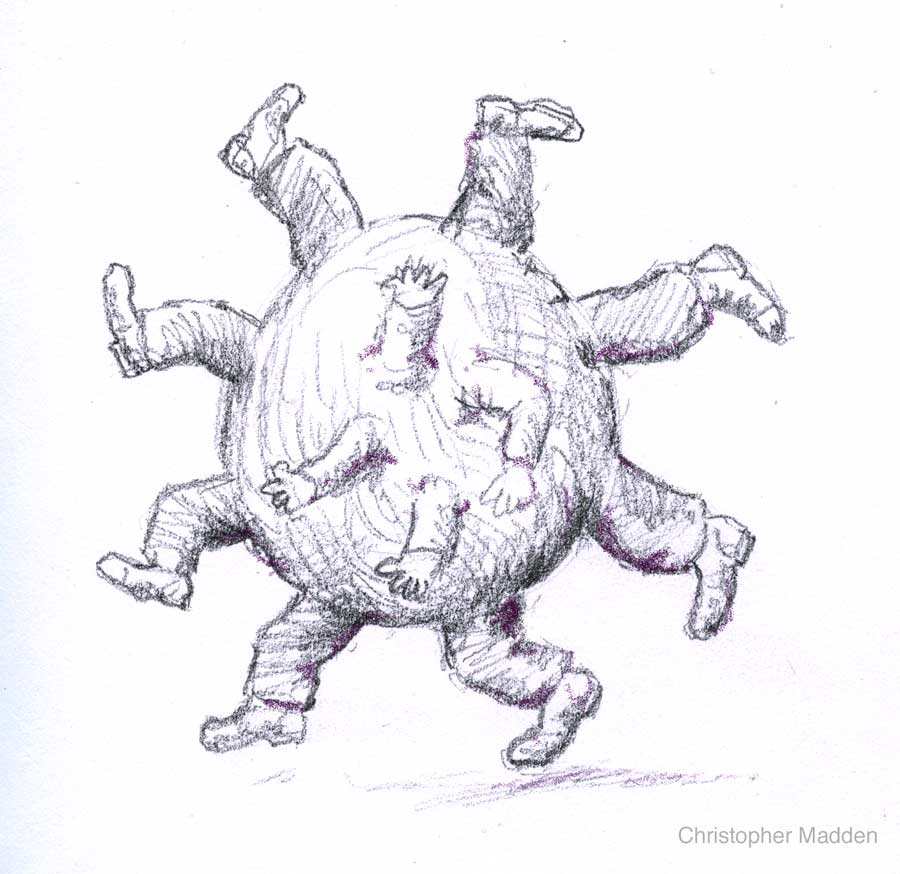 Ball with multiple arms and legs. 10.8.2022. Pencil on paper.
I often carry a sketch book with me in case I have a free moment when inspiration strikes. I drew this in a cafe over a cup of coffee.
It incorporates several motifs that recur in my work (spheres and arms and legs).