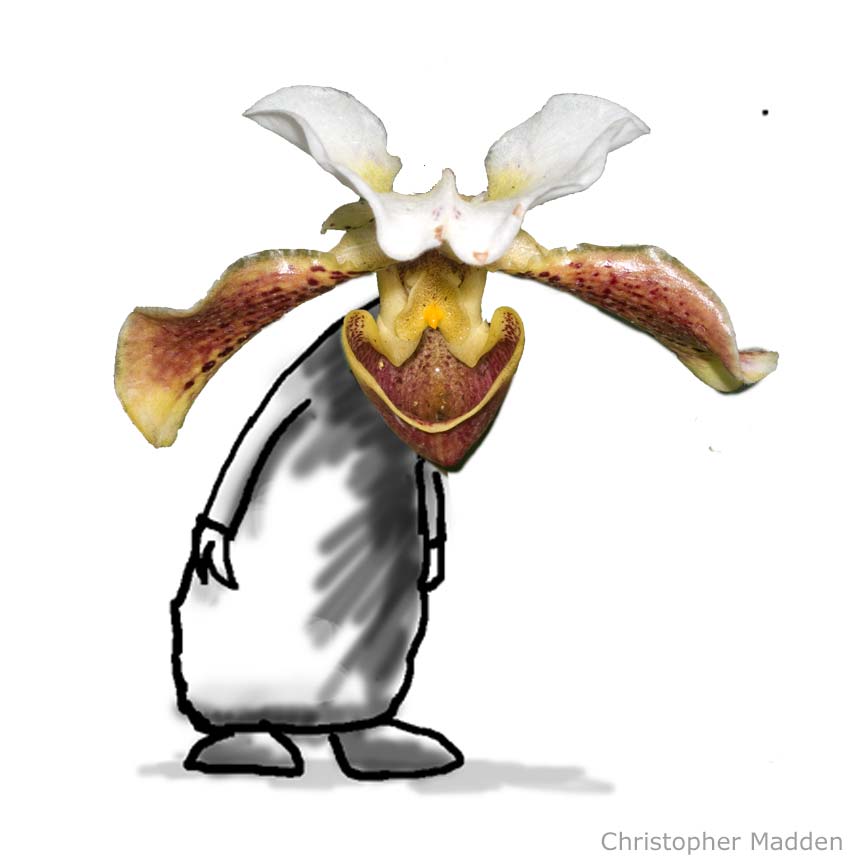 Pareidolia
Photograph with digitally drawn additions. September 2013
A humorous image: a human body drawn onto a photograph of an orchid.
I like this image's comic/sinister quality.
It's a work that's about the way that people interpret the world around them in anthropocentric terms.
The phenomenon of seeing faces where there aren't any is called pareidolia. I suspect that the condition evolved because for our hunter gatherer ancestors it was very important to be able to see their enemy's faces hiding in the undergrowth.