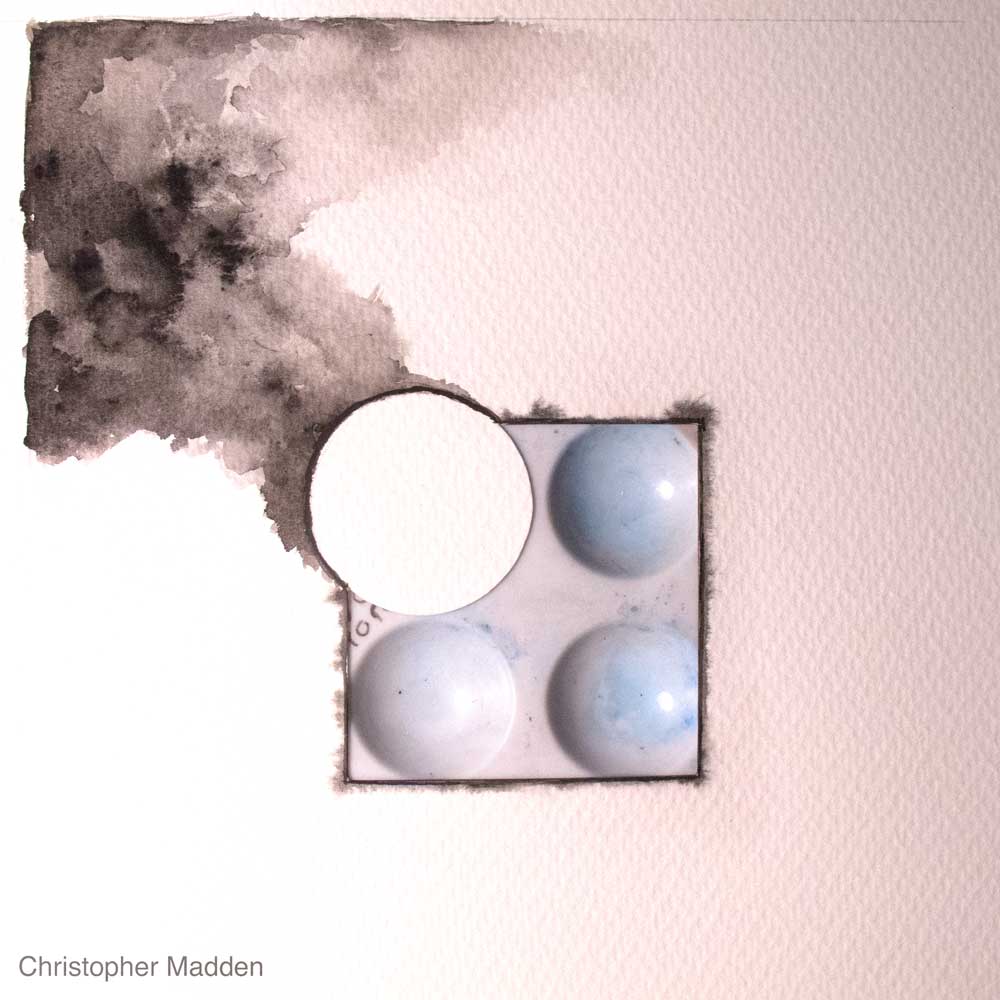 Mixed media (watercolour and plastic): July 2018.
An abstract monochrome watercolour painting incorporating a plastic mixing palette.
The mixing palette is visible through a hole that is cut in the painting.
There's a certain amount of humour in the use of the mixing palette in this work (to me at least). The palette is essentially a found object, of the type that was popular with the surrealists and other artists. This found object however was the actual palette that I used to hold the colour for the painting, so it was an incredibly convenient object to find. I just had to reach over and pick it up. I like the way that the palette isn't obviously a palette, as an obvious palette in an artwork is a bit self-referential and solipsistic.