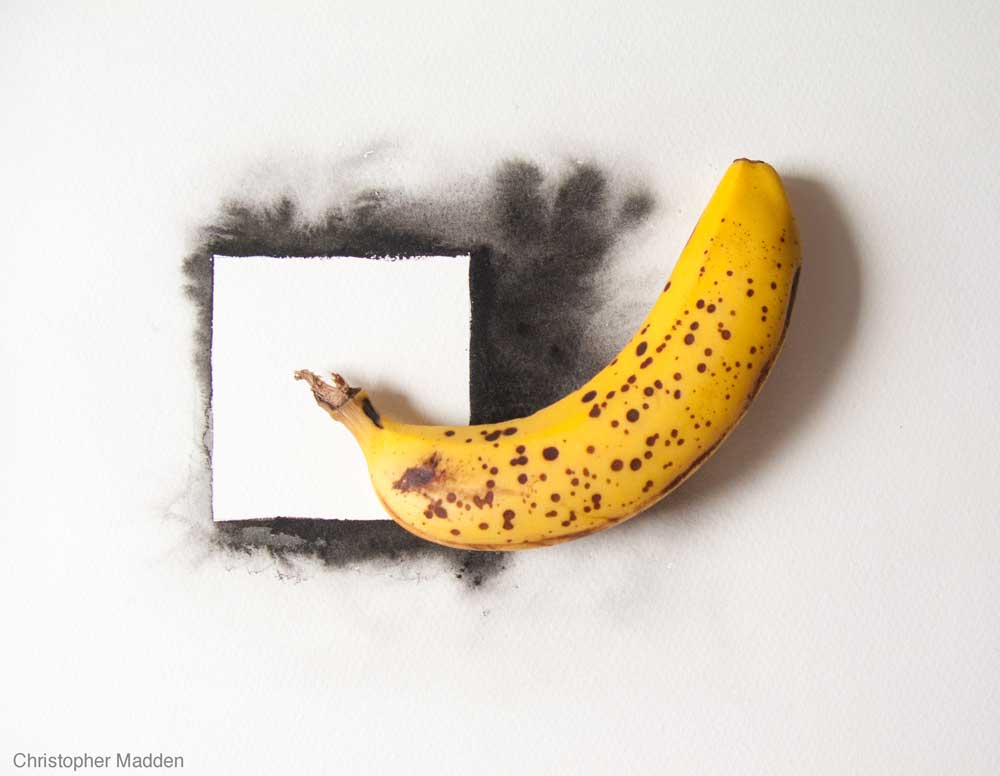 Abstract watercolour with fresh fruit
June 2018
This image was created by a process of serendipity.
I had recently created the abstract watercolour square using a technique that I'm experimenting with at the moment. Then I decided to experiment with creating sculptural forms from bananas. I placed the banana on top of the watercolour while I wondered what to do with it (not normally good practice) and decided that I liked the composition and the contrast in form between the watercolour and the fruit.