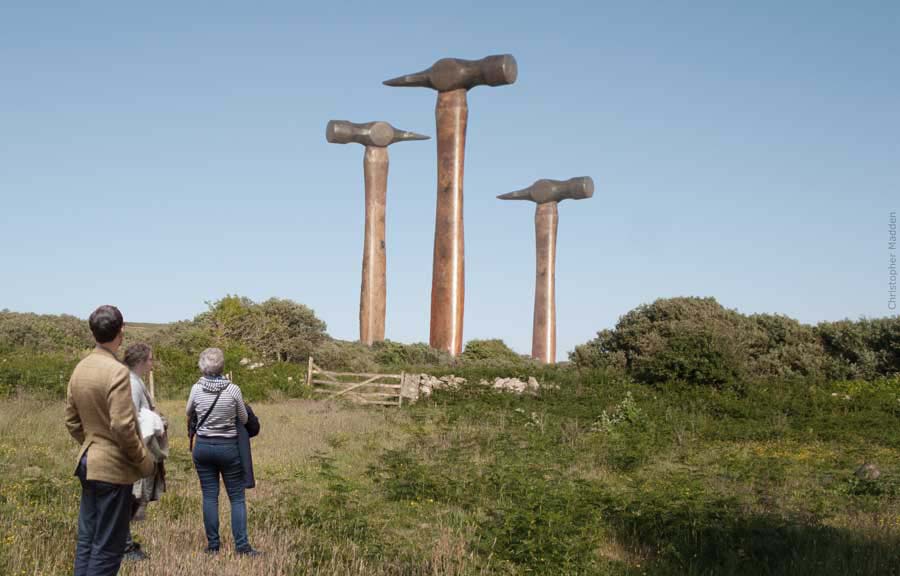 Hammers
Photomontage, Cornwall. June 2018
A photomontage of a concept for a sculpture in the landscape.
The landscape in the photograph is the Penwith peninsula in west Cornwall.
The hammers are meant to project a sense of overbearing force, the fact that there are several of them possibly implying organised force (such as military force). Hammers, to me, have a certain anthropomorphic quality to them, suggesting a degree of human identity – a long thin body with a head at the top. The blank facelessness of the heads of the hammers in this image suggest a mindless power.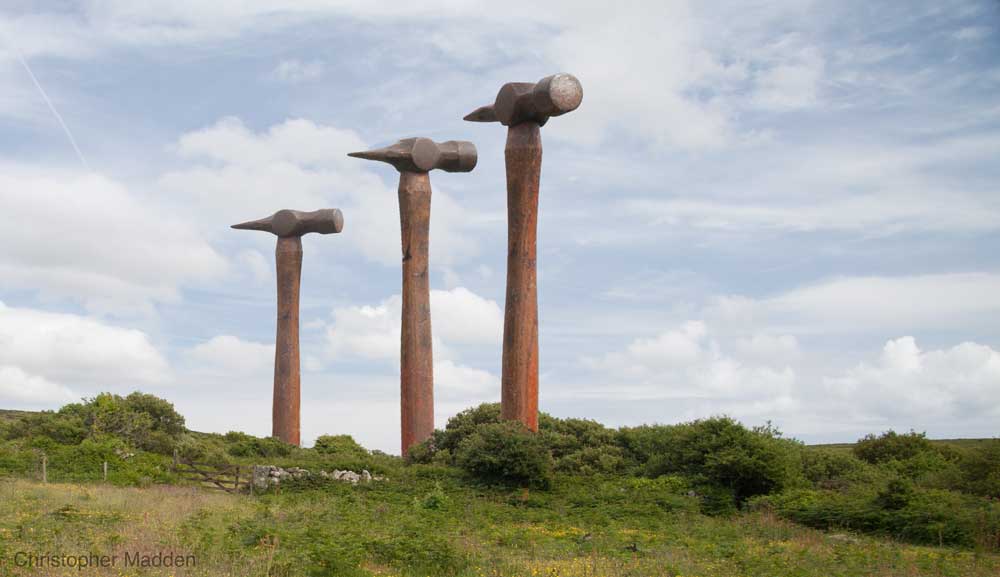 The concept also contains an element of humour directed at the art world, in that the massive scale of the work comments on the often gigantic scale of works of sculpture and other interventions in the landscape. Oversized everyday objects are a common feature in sculpture.