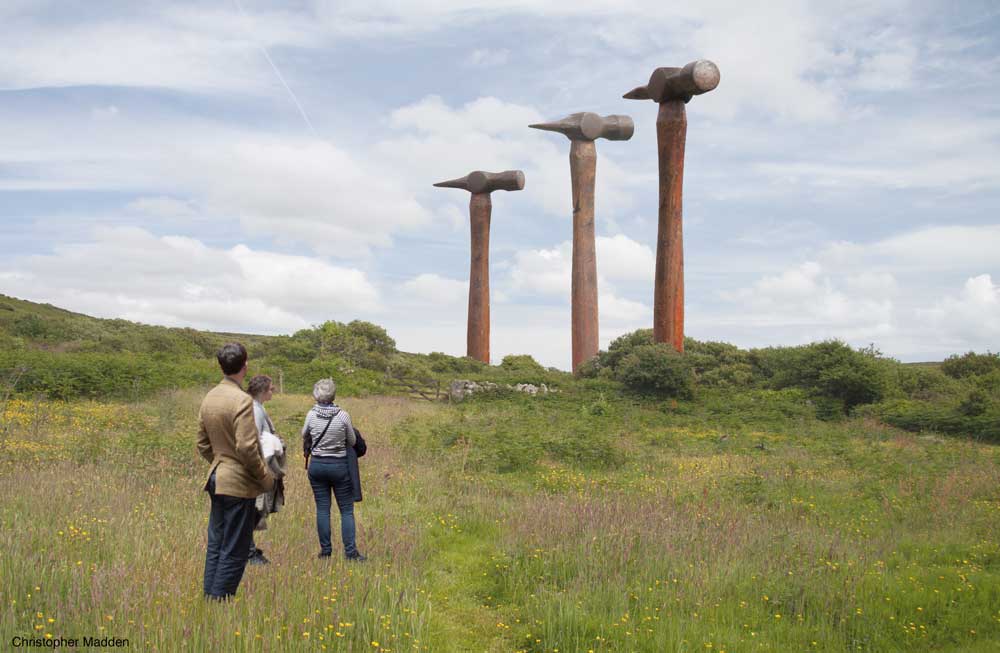 Hammers: sculpture in the landscape
Photomontage visualisation, Cornwall. June 2018
A visualisation of a concept for a sculpture in the landscape.
The landscape in the photograph is the Penwith peninsula in west Cornwall.
The hammers are meant to project a sense of overbearing force, the fact that there are several of them possibly implying organised force (such as military force). Hammers, to me, have a certain anthropomorphic quality to them, suggesting a degree of human identity – a long thin body with a head at the top. The blank facelessness of the heads of the hammers in this image suggest a mindless power (I've done other works in which hammers have faces).