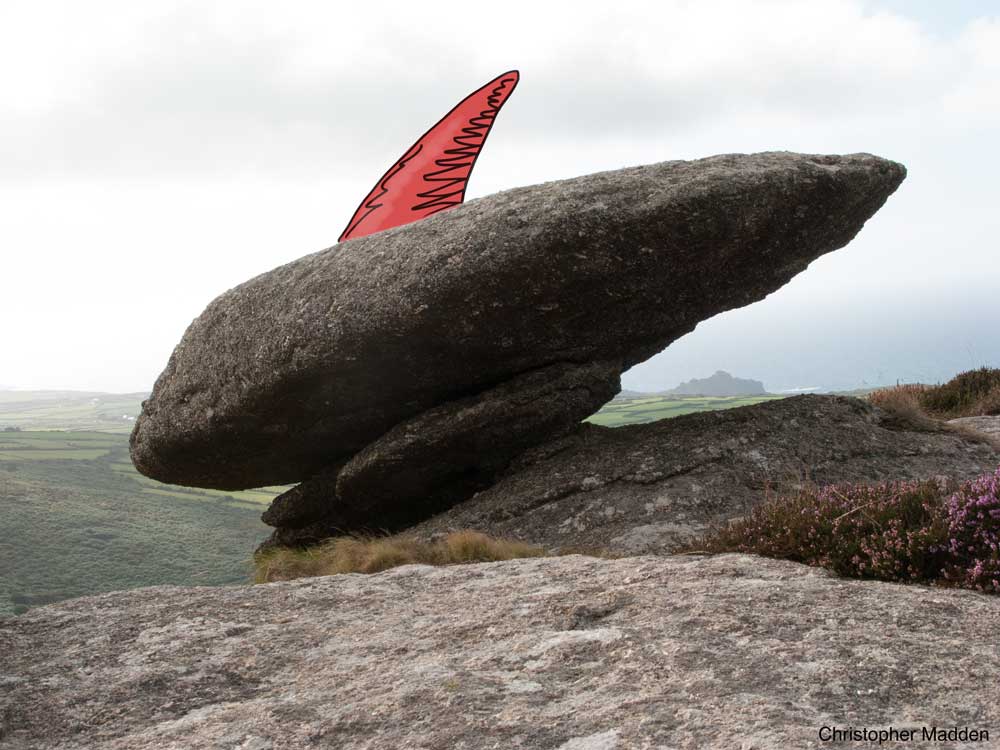 Fin: art in the environment
Photograph with digital drawing, September 2018
A photograph of a natural granite rock formation with a drawing of a fin-like object added to the photograph as though it is attached to the rock.
The rock formation in the photograph is on the Penwith peninsula in west Cornwall, a few miles from St Ives. The large rock on which the fin is drawn is a rocking stone, known locally as a Logan stone. The stone is said to move slightly when pushed correctly.
The image is a finished artwork, despite the fact that it resembles a concept study for a sculpture in the landscape. The drawing of the fin is deliberately inconsistent in terms of photographic realism with the rest of the image.
Having said that, I'm not ruling out the possibility of an actual sculpture.