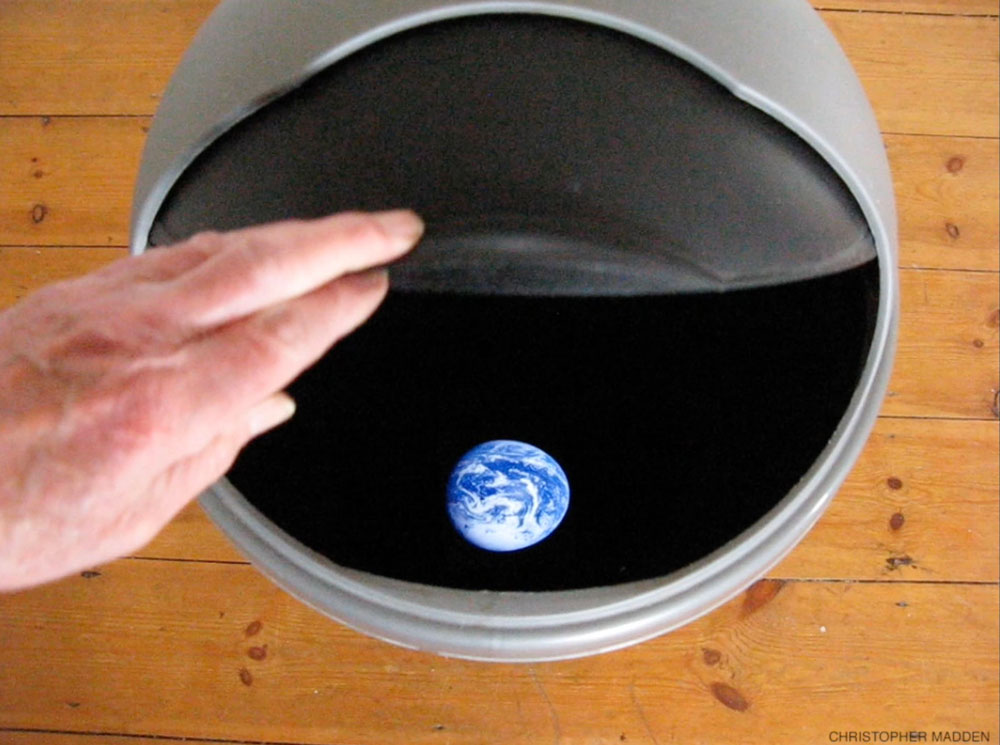 Earth Bin
Environmental sculpture/installation. January 2017
A sculpture showing how I feel the human race is treating the environment – by putting the planet into the rubbish bin.
The sculpture consists of a standard kitchen waste bin, lined internally with black material and with a back-lit image of the earth at its base. The result is the illusion that by looking into the bin you are looking into outer space as though through a porthole in a spacecraft, with the earth floating in the distance. It's surprisingly effective.
The kitchen waste bin was deliberately chosen as the reciprocal that contains the earth because of its banality, to emphasise how we are depleting the earth's resources through mundane consumption.
A version of this work was shortlisted for the Royal Academy Summer Exhibition 2022 and was exhibited in my solo show at Tremenheere Sculpture Gardens, Cornwall, the same year.
I've been creating environmental art in one form or another since about 1970.