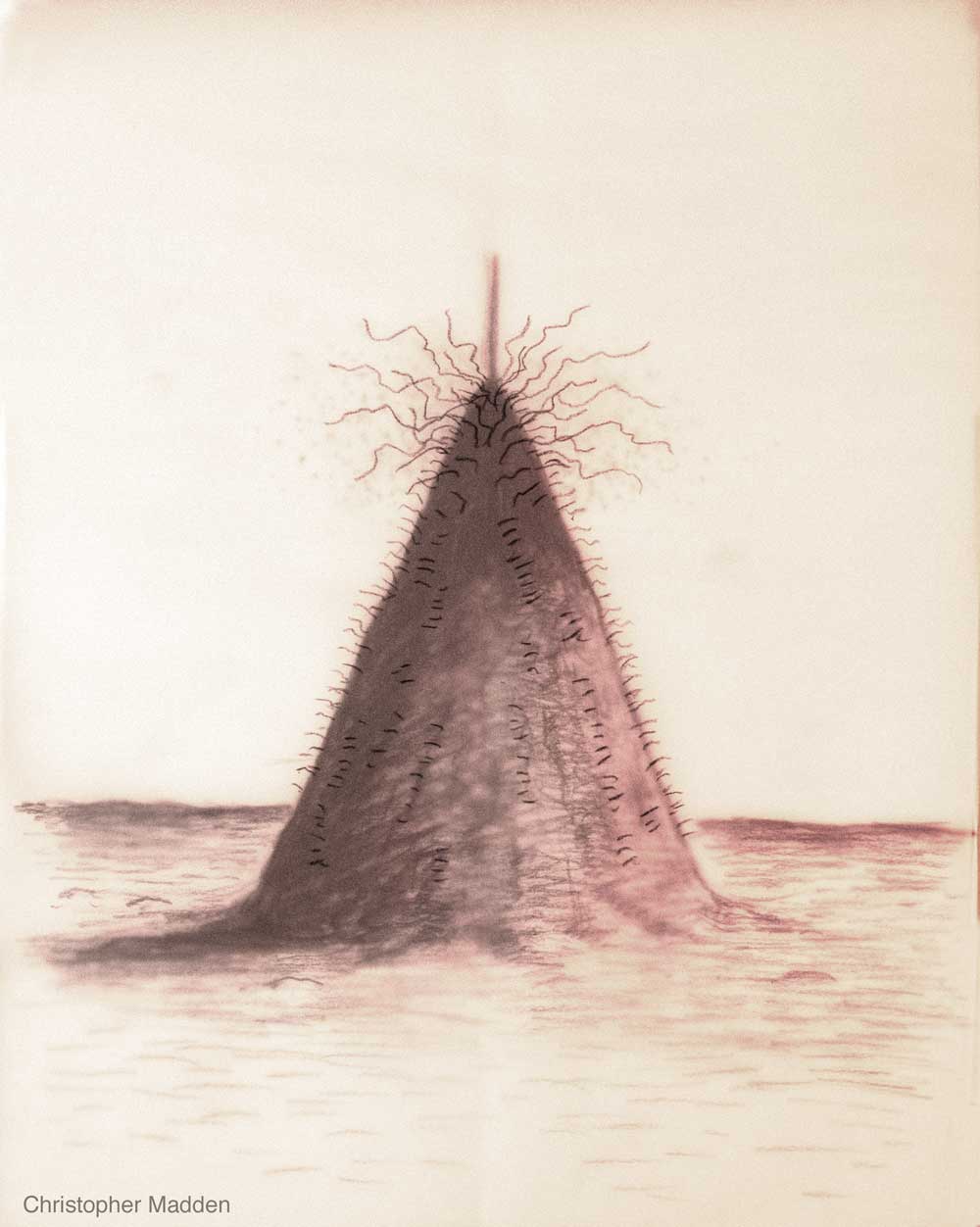 Dark Cone
Pencil drawing with ink additions on paper. June 2017
A pencil sketch from the imagination of a dark cone set in a featureless landscape.
The slightly blurred quality of the pencil marks in this drawing combined with the sharper and darker ink lines create an unsettling atmosphere in the image.