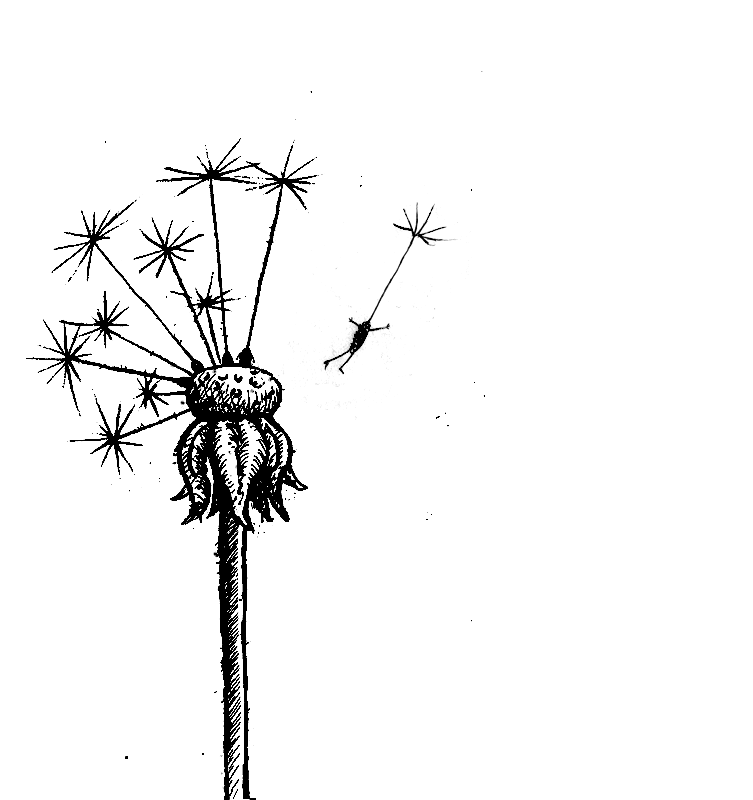 Anthropomorphic dandelion seeds: Pen and ink sketch: September 2015
A dandelion seed head in which the seeds have human form.
The image is disturbingly ambiguous. Is the fact that one of the seeds is drifting away from the seed head a sign of freedom or simply a sign of fate? It also looks as though it may be a suicide attempt (although the 'parachute' would prevent It being successful). And what can be read into the fact that the humans in the anthropomorphic seeds have no heads?