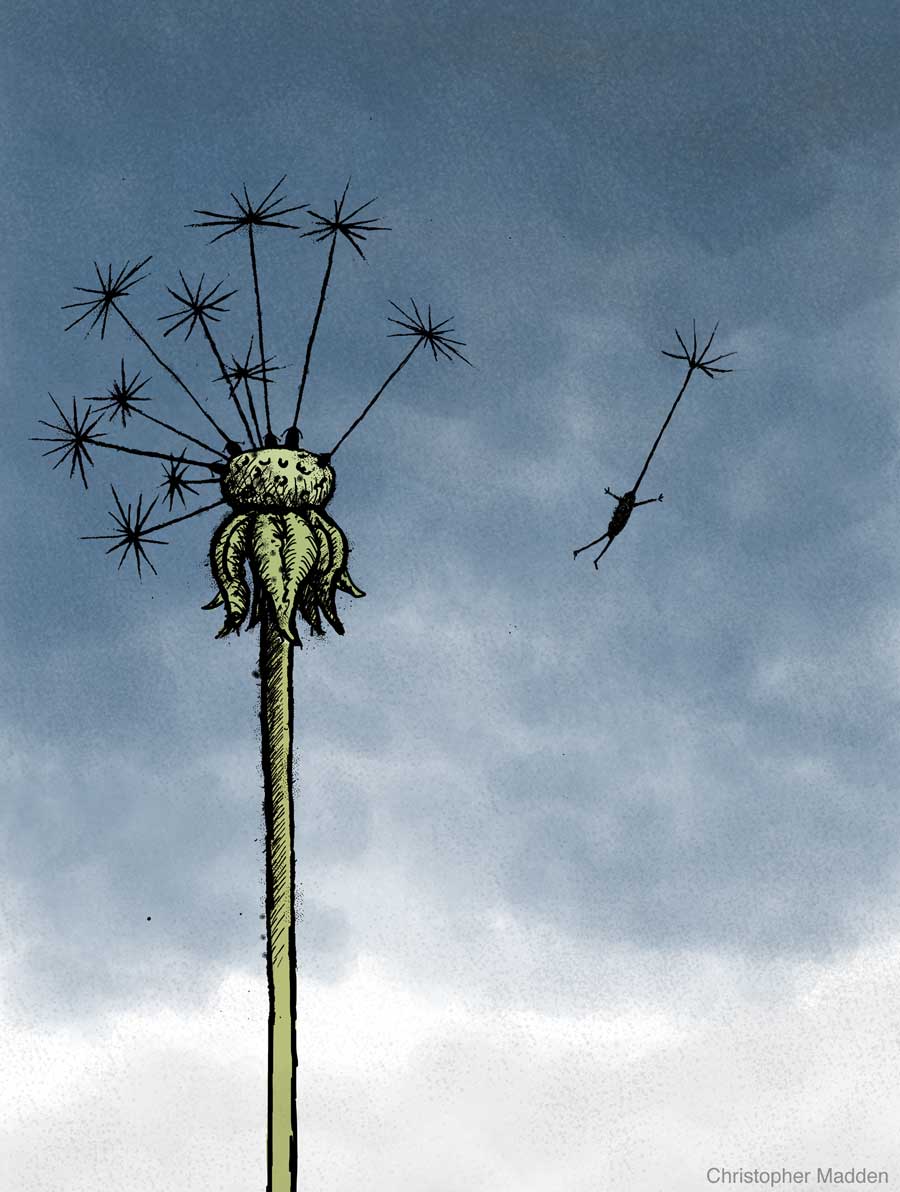 Dandelion clock figure.
Pen and ink drawing with digital additions. This version: July 2022.
This print shows a dandelion seed head, or dandelion clock, with one of the seeds in flight. The seed resembles a human figure.
The image could be symbolic of freedom, although the slightly sinister nature of the image makes this ambiguous.