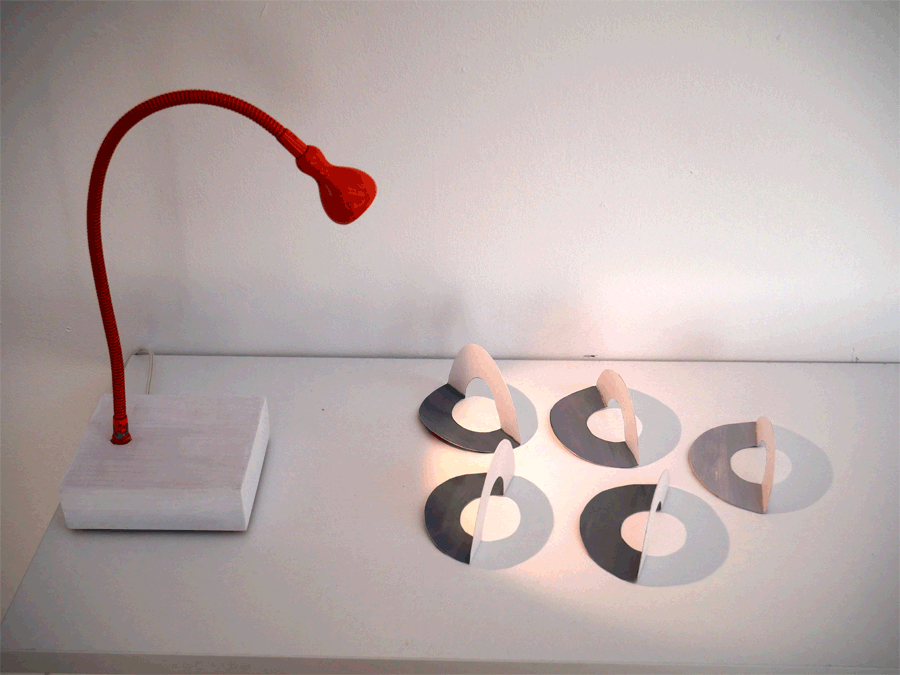 Shadow Rings.
Card, acrylic paint, LED light source. 30 x 15 x 20cm. 2022.
A light source shining on painted and folded card cut-outs in the form of rings.
The shadows cast by the light shining on the rings form half of each full ring on the base of the artwork.
The video above shows the light turning on and off to show the effect.
An example of contemporary light sculpture. The piece is deliberately low-tech, using a cheap commercial table lamp as a light source and simple folded card.