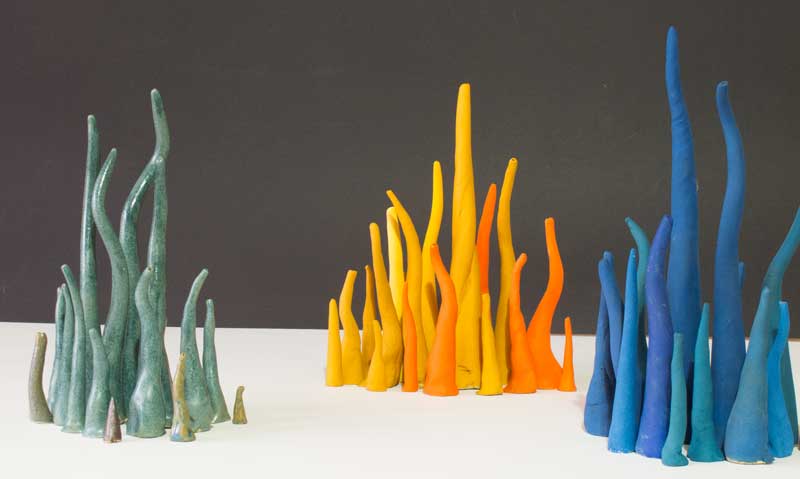 A group of works composed of clusters of coloured ceramic cone-like forms.
The forms are individually rolled by hand as cones and are then distorted to create a sinuous waving effect. They are each between 1 cm and 25 cm tall.
The forms were conceived as purely abstract, however they have an organic feel to them and have something of the suggestion of marine or aquatic organisms about them. They could be worm-like creatures emerging from the sea bed and waving in the ocean currents.