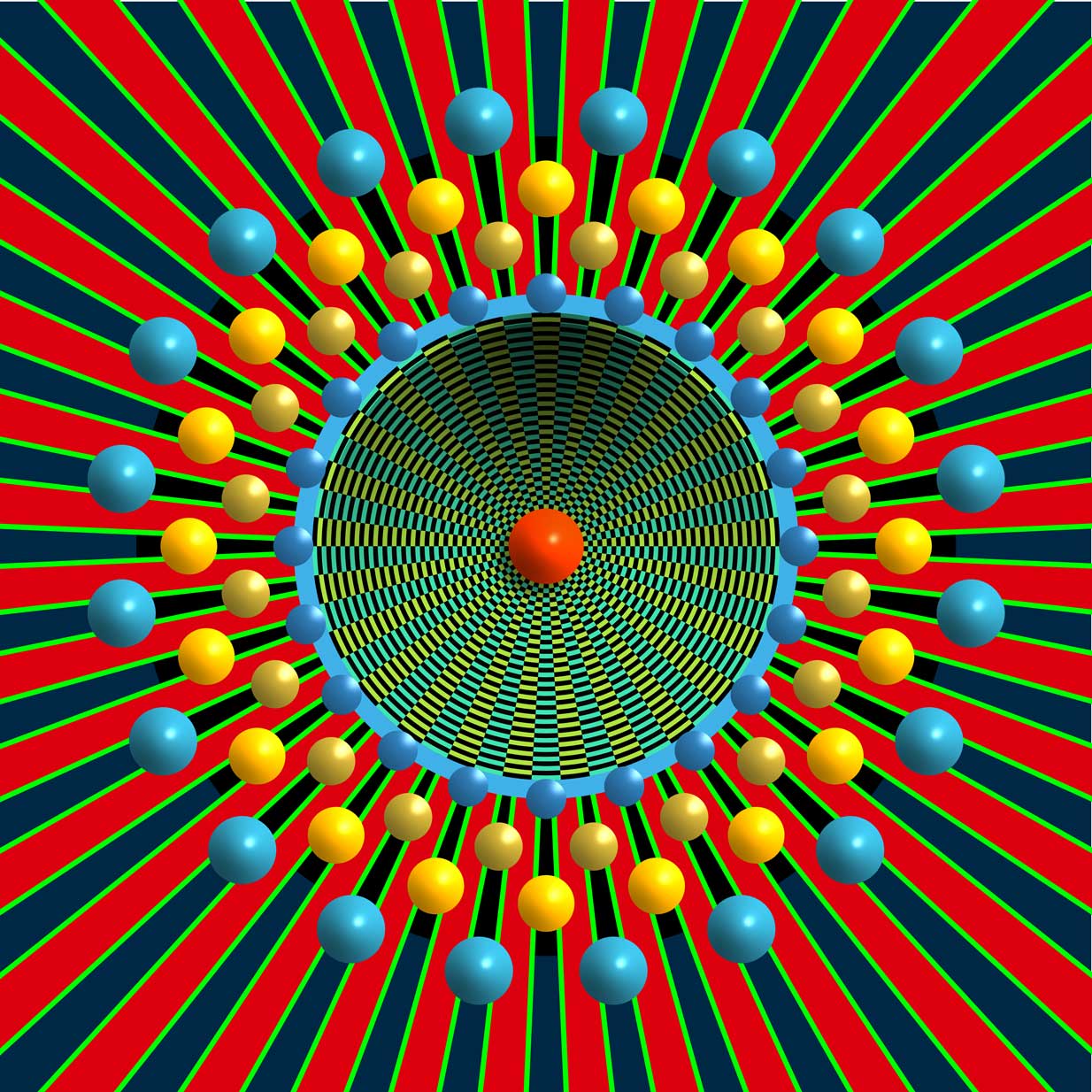 Abstract radiating lines and spheres
Digital print from animation still. 2022.
A print created from a frame from a digital abstract animation.
The abstract animation from which this print is taken consists primarily of brightly coloured repeating forms such as lines, stripes and spheres radiating outwards from the centre. The image here captures a particular moment in the expansion of the composition and has the status of a work in its own right.
The radiating lines and stripes, along with the bright colours, give the work a expansive and positive feel.