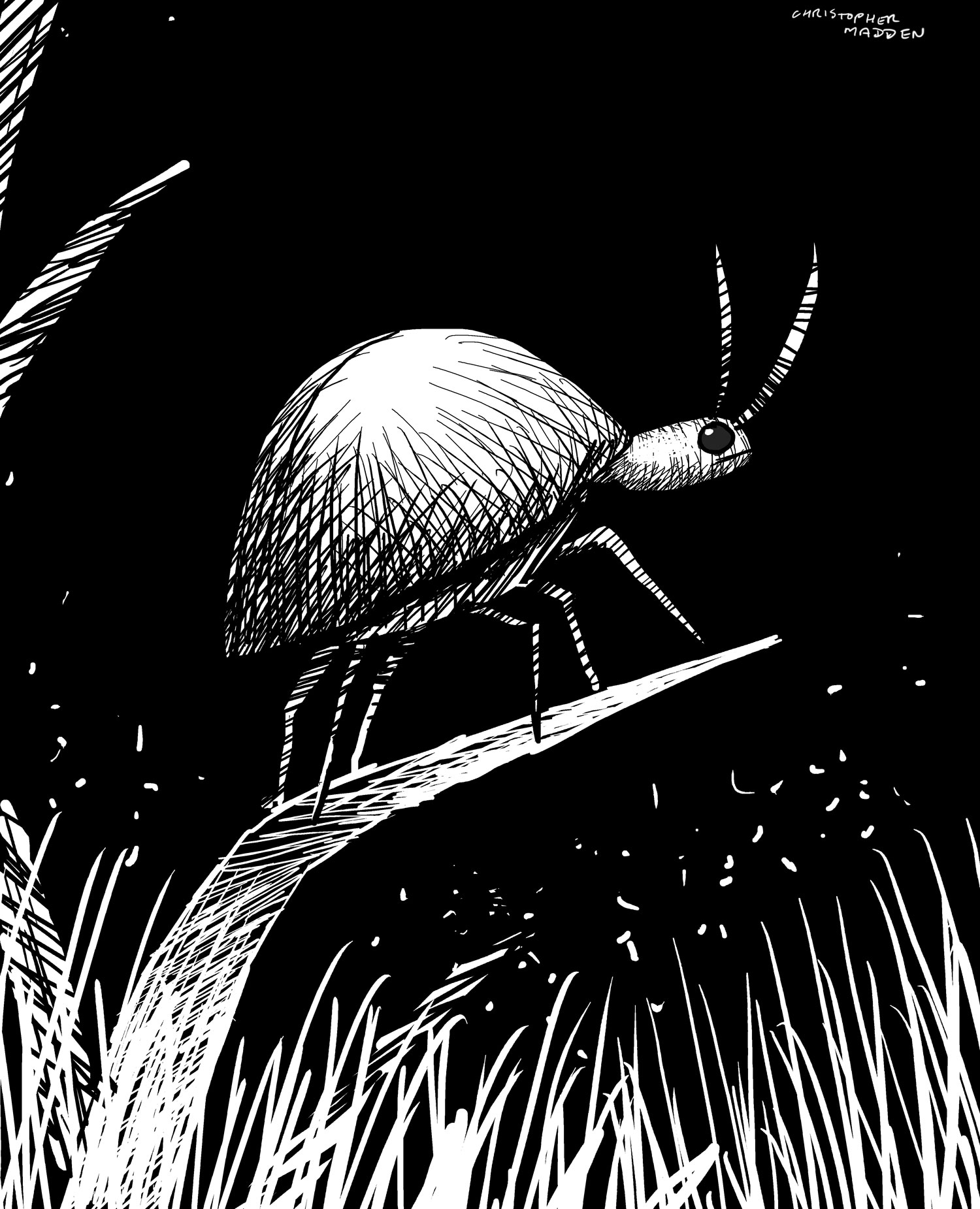 Imaginary beetle sketch
Digital. 2012.
A digital sketch created for a print. It features a stylised insect drawn from my imagination.
The insect is drawn in a sketchy black and white style that is perhaps suggestive of images produced using traditional printmaking techniques such as woodcut, woodblock or linocut. It also reminds me of scraper board.
The black sky makes me think that it's a nocturnal insect of some kind. It also looks a bit like a tortoise for some reason, with perhaps a bit of rhinoceros thrown in.