On a recent visit to the current exhibition of the work Robert Rauschenberg at Tate Modern I was interested to come across a work that I was unfamiliar with – Automobile Tire Print (1953).
Here's a photo of part of Rauschenberg's tyre print on a T-shirt in the merchandising section of the exhibition. Maybe the idea of the T-shirt is that the wearer will look as though a car has driven over them. If it's an intentional joke, that's quite witty for contemporary art (if a bit grisly). Rauschenberg seemed to be quite a fun loving person himself though, so it's perhaps fitting.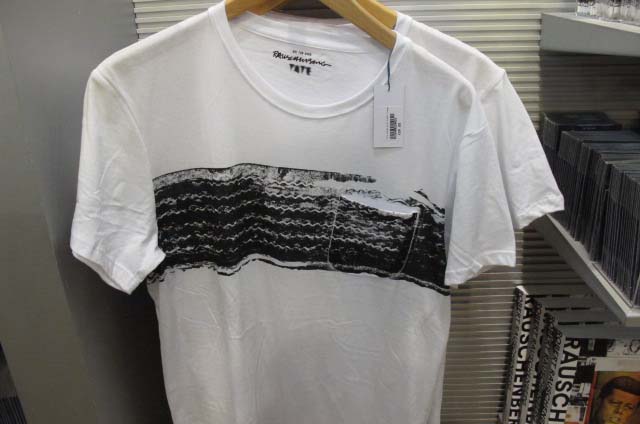 I very much like Rauschenberg's experimental approach to creating art, in this specific case particularly so because the technique that he came up with is one that bears a strong similarity to an idea that I thought up myself during my early days as a cartoonist, when I created the greetings card below for a series on the subject of leisure activities.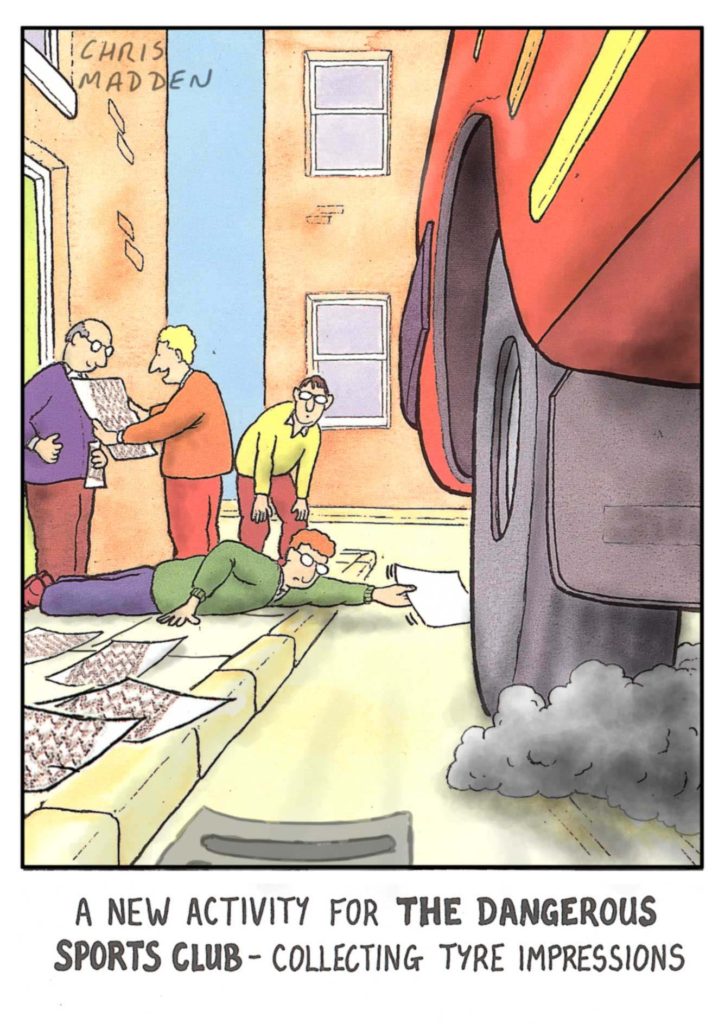 I drew this cartoon in 1994 using pen and ink. Rauschenberg created his Automobile Tire Print using paint and a car. He did it in 1953, so he beat me to it by a good forty years.