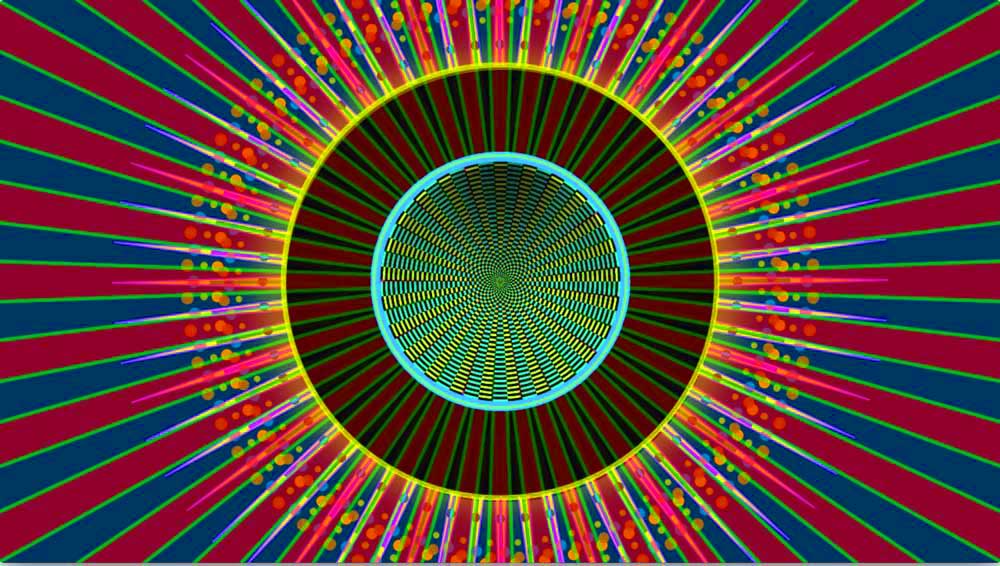 Circles and rays
Digital. 2022
A print taken from a digital animation of expanding circles and rays.
The work is related to my interest in both art and science, and is inspired by the concept of the expansion of the universe.
I've been interested in both art and science most of my life. In fact in my youth (over fifty years ago) my ambition was to be an astronomer. I even constructed my own astronomical telescope, including grinding the parabolic mirror, when I was a teenager.