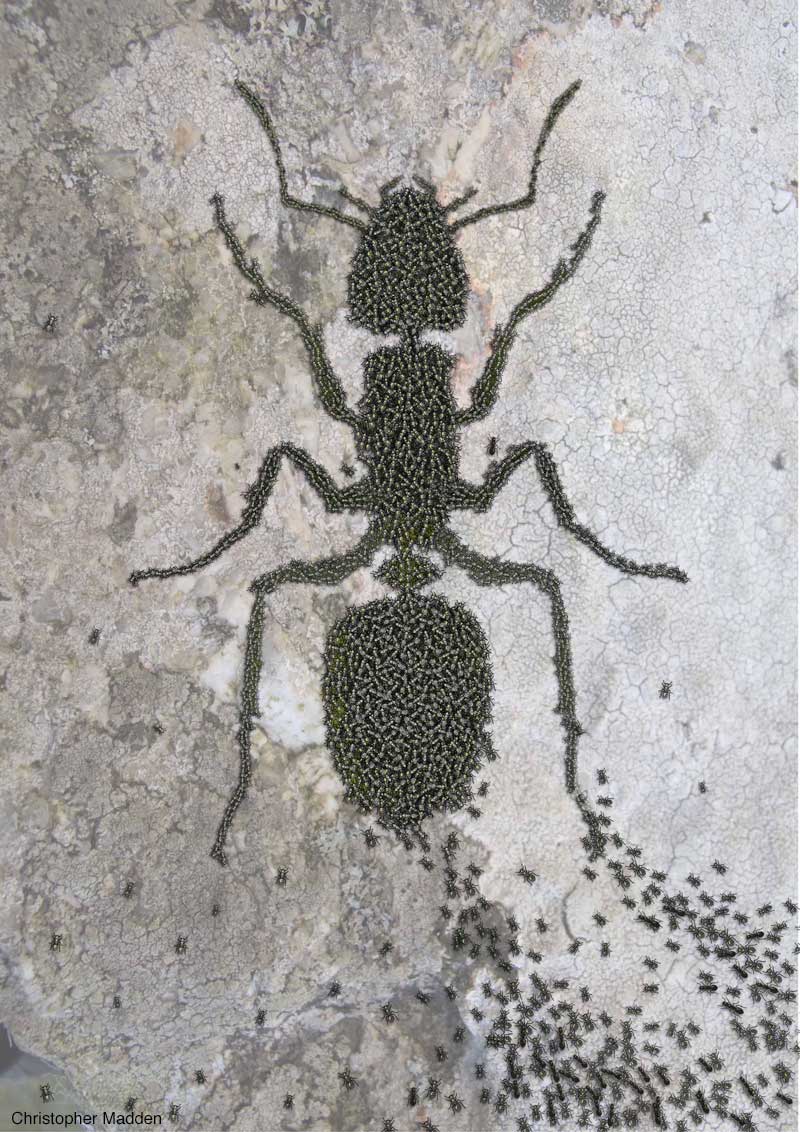 Superorganism. Digital image. 2023.
A depiction of the concept of a superorganism.
A superorganism is the name given to such things as colonies of insects in which the members of the colony act together so that the whole colony functions as though it is a single entity, and in which the individual members of the colony are probably not viable to survive alone.
In the image hundreds (or maybe thousands – I lost count) of ants swarm across a rock and form into the shape of a huge ant.
Below is a detail of the work.