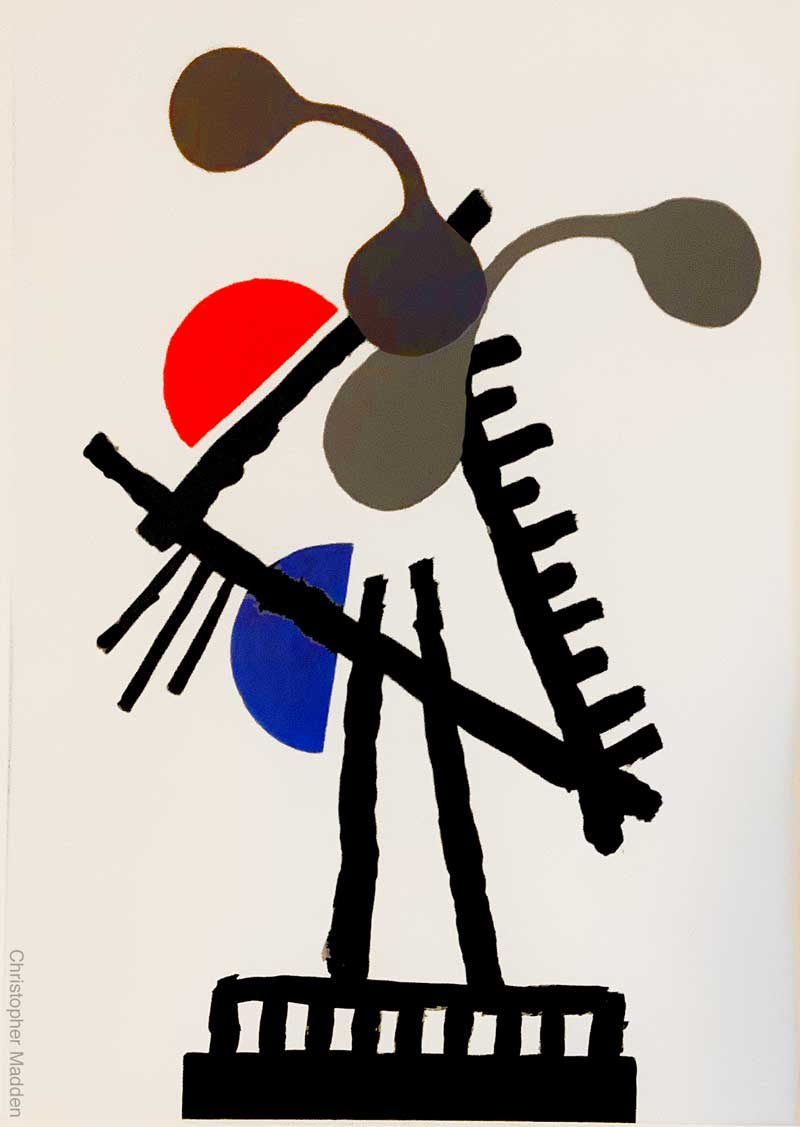 Linear and curved forms
Acrylic, paper, collage. 35cm x 25cm. 2022.
A work from a series of abstract acrylic painting featuring strongly linear black forms interacting with curving coloured forms.
Although the black linear elements are abstract their composition give the impression of a living entity such as an animal or a person – an effect that is heightened by the coloured curving forms, some of which hint at anatomical features.