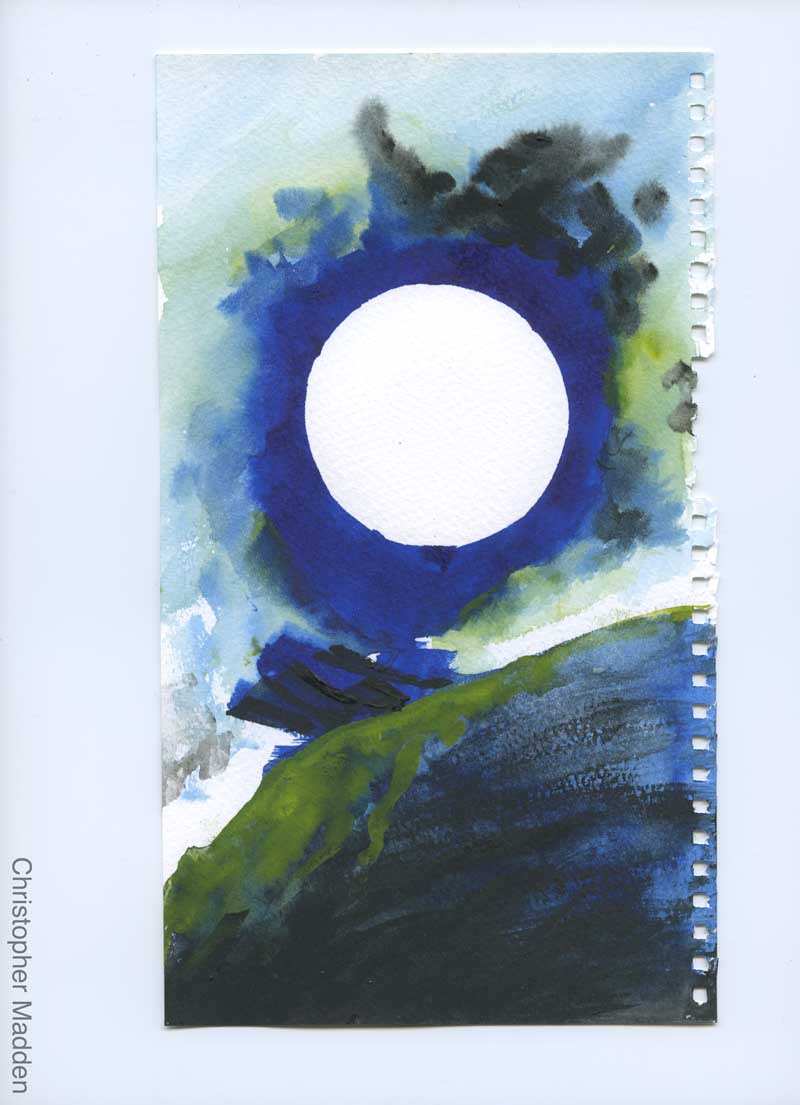 White Circle: May, 2018.
An abstract watercolour painting that plays with the tension between the absolute stable state of a circle and the chaotic state of the rest of the image.
The perforations along the edge of the paper are an integral component of the composition, being part of the disruptive tension in the work.