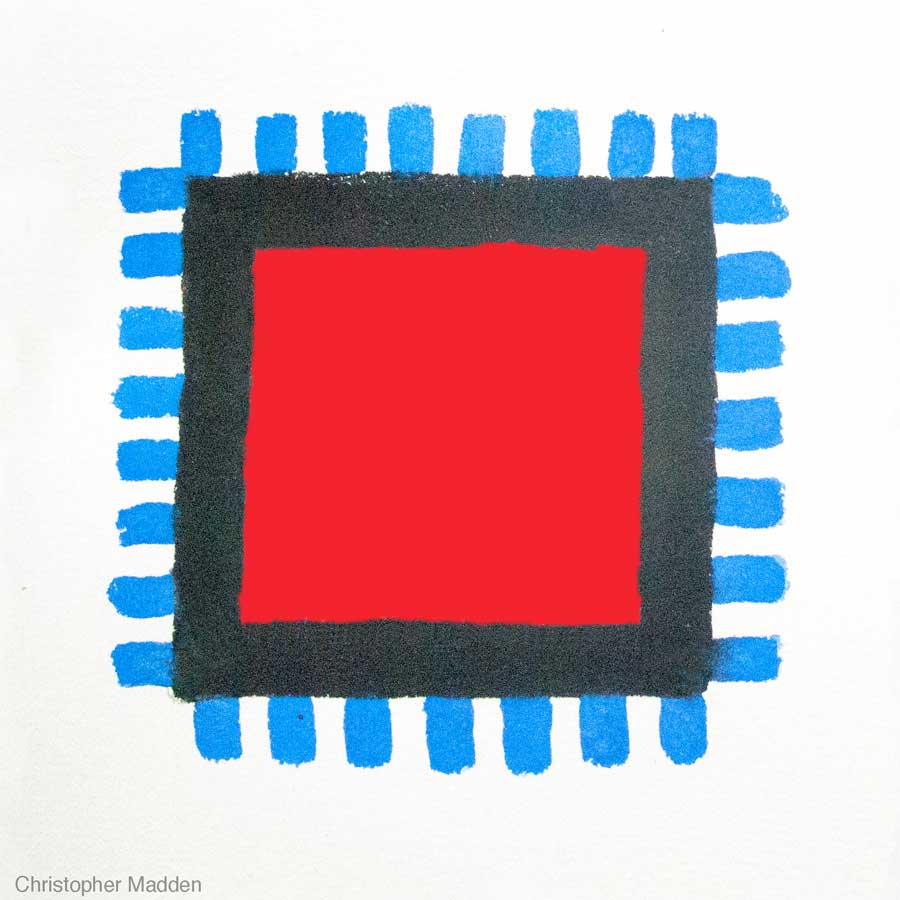 An abstract watercolour painting
May 2018. 110mm x 110mm
The black square and the blue teeth in this abstract watercolour were painted en plien air in a wood full of bluebells in the grounds of Hatfield House, Hertfordshire. The red centre or the square was added later in the studio.
I thought that this painting was a spontaneous composition from my own subconscious, but a few weeks after I'd created it I was browsing through a book from my bookshelves of the work of Brian Rice in which I found multiple versions of very similar images.