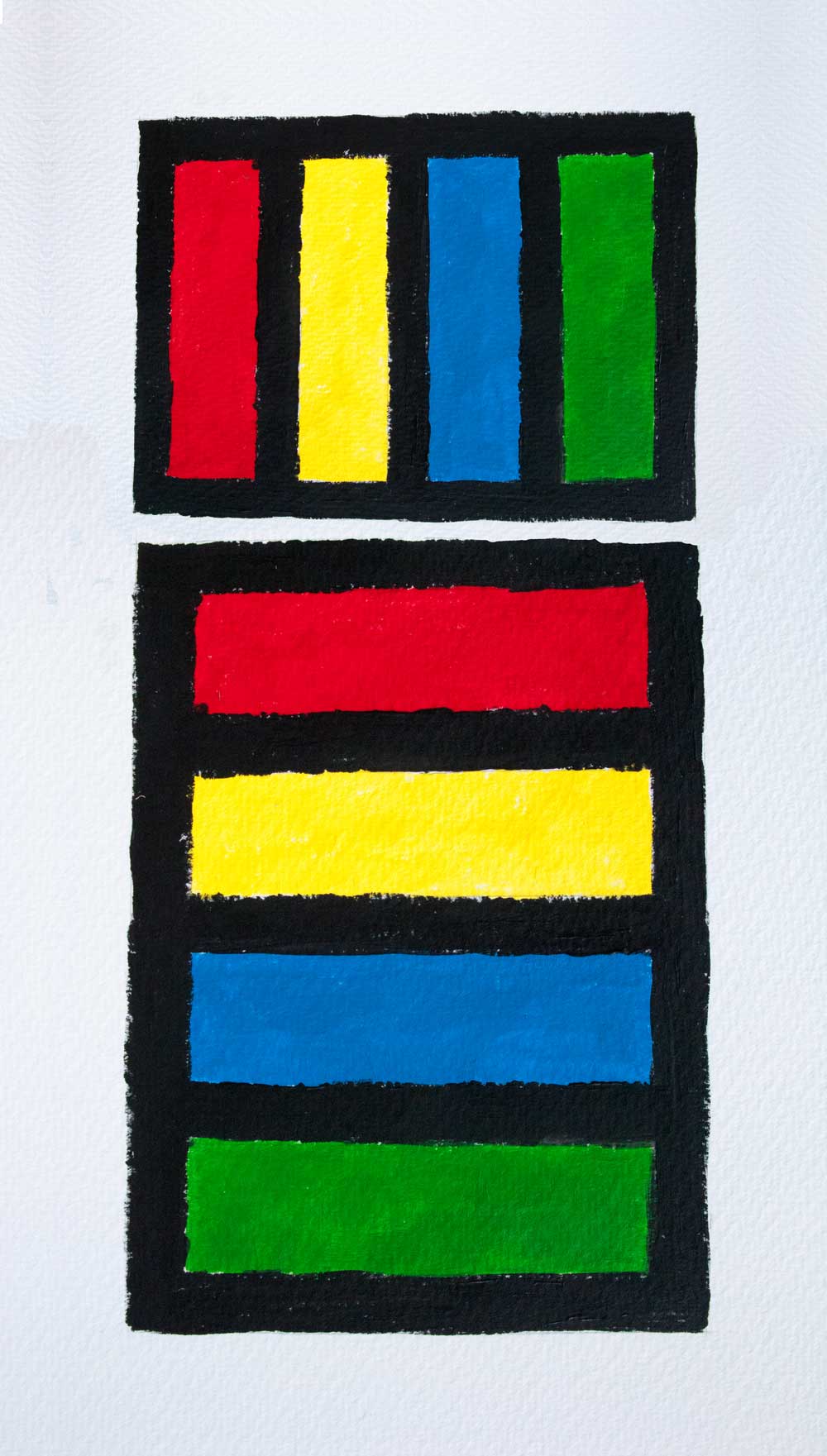 Stacks
Acrylic on paper 61cm x 26cm July 2020
An acrylic abstract painting composed of two separate rectangular areas each with a stack of smaller coloured rectangles embedded within it. The rectangles in the upper area form a ladder while those in the lower area are more brightly coloured.
The amount of white paper on which the shapes are placed is important, as the forms seem to float on the surface rather than the surface simply being the base onto which the image is painted.