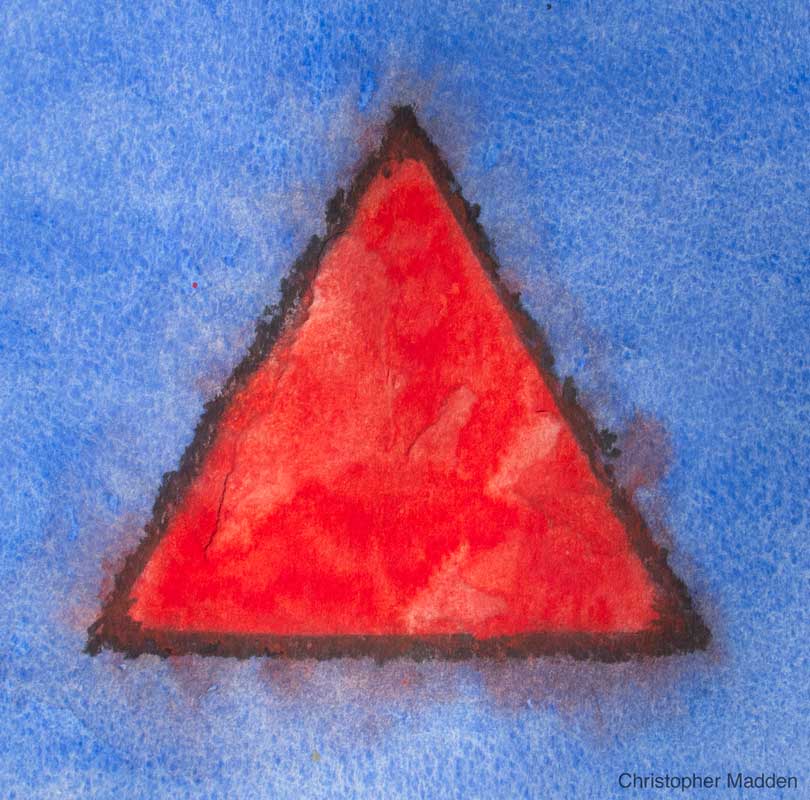 Watercolour study: stability and uncertainty
Watercolour. 20cm x 20cm. 2018
A watercolour painting created as part of a series exploring the depiction of simple, precise geometric forms (such as the triangle here) using techniques that introduce imprecision to the geometry of the image.
A study of order, stability, uncertainty and potential disintegration.